Boston Scientific was the pioneer in the creation of transvaginal mesh products, releasing its first product called Protegen in 1996. Protegen was released with minimal clinical testing, including as part of its main evidence a three-month study on the safety and effectiveness of the mesh product in rats. Protegen cleared the way for other transvaginal mesh devices, which were released by both Boston Scientific and other manufacturers with minimal FDA oversight or requirements under special 501(K) rules.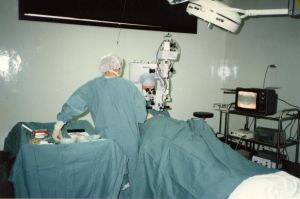 Unfortunately, the Boston Scientific transvaginal mesh products, including Protegen as well as subsequent mesh offerings, started causing problems for patients. Our Boston transvaginal mesh attorneys know that hundreds of women experiencing complications sued Boston Scientific back in 2003 and that more women today are attempting to take legal action against the company. Boston Scientific has settled such lawsuits in the past and may be forced to pay again, this time to new victims of transvaginal mesh products that the medical device company has continued to push on an unsuspecting public.
Boston Scientific Transvaginal Mesh Lawsuits
In 2003, Boston Scientific settled 738 lawsuits arising from Protegen. Boston Scientific continued to sell various transvaginal mesh products, however, including the Advantage Fit Transvaginal Mid-Urethral Sling system; the Lynx Suprapublic Mid-Urethral Sling system; the Obtryx Transobturator Mid-Urethral Sling; the Pinnacle Pelvic Floor Repair Kit; the Prefyx PPS Pelvic Sling System, and the Solynx SIS Vaginal Sling system.
Many of these new transvaginal mesh products began causing complications and problems as well including:
Infection
Severe pelvic pain
Discomfort or pain during sexual intercourse.
Repeated organ prolapse
Organ perforation
Urinary issues
Vaginal bleeding
Vaginal scarring
Shrinkage
Neuro-muscular issues
These side effects of transvaginal mesh were not exclusive to Boston Scientific mesh products but began to occur among many patients who used transvaginal mesh from many different manufacturers. By 2010, for example, more than 4,000 reports of adverse events had been made to the Food and Drug Administration.
With more than 300,000 women estimated to have received transvaginal mesh implants, these complaints may only be the tip of the iceberg. Women have begun to take legal action against the manufacturers of the mesh products, including Boston Scientific.
Currently, there are multiple consolidated lawsuits underway related to vaginal mesh products. Boston Scientific has also faced individual lawsuits from injured plaintiffs. Boston Scientific has tried many tactics to fight these lawsuits, including claiming in one recent Ohio case that the statute of limitations rendered the claim time-barred. This claim was rejected, however, because the plaintiff did not yet know in 2008 that her occasional stress urinary incontinence was related to problems with the Boston Scientific transvaginal mesh device.
As the lawsuits continue, plaintiffs will need to prove that the transvaginal mesh had a problem or defect that directly resulted in complications occurring. The extensive evidence about transvaginal mesh product dangers and the many injuries caused by mesh released by Boston Scientific should be helpful in assisting plaintiffs in making a case that they deserve compensation. Boston Scientific may again choose to settle and resolve cases out of court or a jury may hear the cases and award damages to injured plaintiffs harmed by Boston Scientific's bad mesh products.

If you are a patient who received a transvaginal mesh implant in Massachusetts, call Jeffrey Glassman Injury Lawyers for a free and confidential appointment — (617) 777-7777.
Additional Resources:
Medical Device Company's Profits Plunge Due to Transvaginal Mesh Legal Fees, Boston Personal Injury Attorney Blog, May 1, 2013