Our Boston bike accident lawyers know that preventing cycling injuries is a top-concern in our city. In fact, bicycle safety is such an important issue that many of the candidates running for mayor have answered some questions for Boston.com on their plans to improve cycling safety in the city.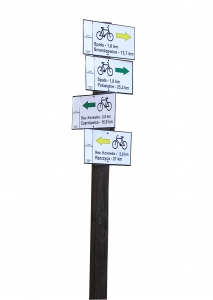 The candidates face off in a primary election on September 24th, but in the meantime, their answers on bicycle safety are worth considering as many of the potential future mayors have some good ideas for preventing serious injuries or fatalities when traveling on bikes in Boston.
Bicycle Safety Plans Proposed by Potential Boston Mayors
According to Boston.com, the safety plans suggested by the different mayoral candidates include the following:
Candidate John Barrows suggests improving safety by providing targeted safety training for groups that have high crash rates. This would include cyclists; MBTA and taxi drivers and university students. The candidate would encourage workplace and on-campus training. Finally, the potential mayor would also redesign and install bike facilities in areas with high crash rates; encourage helmet use; make low-cost helmets and illumination products available; and enhance data collection to learn more about bike accident risks.
Candidate Bill Walczak believes in the importance of helmet use and of biker and driver education. His plan for improving bike safety includes giving bike riders more clearly designated and more heavily protected bike lanes in all neighborhoods, and putting up signs to remind drivers and cyclists about driving safely.
Candidate Don Conley suggests that a public education campaign on sharing the streets safely would be a good step towards making cycling safer. Continuing with his educational approach, he also suggests micro-campaigns addressed at certain groups to address common mistakes. Helmet vending machines and kiosks around the city are also part of his plan, as are improved enforcement of traffic laws and the potential adoption of a mandatory bicycle helmet law.
Candidate Charles Clemons suggests a citywide PSA campaign as well as better enforcement of traffic laws.
Candidate Felix Arroyo believes that new infrastructure such as cycle tracks could be helpful in making biking safer. His plan also includes collecting more data about dangerous areas; raising awareness of bicycle dangers; and combining data from different government departments to better understand bike accident risks.
Candidate Ron Consalvo would create a "Share the Road" public education campaign, and would support the Boston Bikes program that is already in existence. Infrastructure improvements, updated crash reporting practices, and innovative engineering solutions are also part of his bicycle safety plan.
Candidate John Connolly wants to increase both cycle tracks and protected bicycle lanes. He believes in a "complete streets," plan that incorporates cycling into all aspects of road design. He was a prior sponsor of the Hubway bike share initiative when serving on City Council and he wants to expand Hubway into more neighborhoods.
Candidate Marty Walsh indicates that he plans to initiate a comprehensive traffic flow review if elected mayor in order to improve bicycle safety and make the city move more smoothly. His plan also includes developing cyclist amenities including more bike lanes and share road markings, as well as bike stoplights and bike boxes at intersections. Finally, public awareness and public education on issues such as helmet use are important and he wishes to incorporate training in schools, driver's education courses and community fitness programs.
It is good news that each of these different candidates takes bike safety so seriously, and it is also good news that this issue is important enough that Boston.com believes this is an important concern for voters who will select the city's next mayor. While each of the candidates has different ideas, hopefully whoever is elected will be able to make a significant difference in making the roads safer for riders.

If you or a loved one has been injured in a bicycle accident, call Jeffrey Glassman Injury Lawyers for a free and confidential consultation — (617) 777-7777.

More Blog Entries:
New England Fireworks Injuries a Risk Through Fourth of July Holiday, Boston Personal Injury Attorney Blog, June 28, 2013.