It is a long-standing and well-accepted rule that doctors need to obtain informed consent before providing treatment to patients. When a patient is unable to give his consent, family members or those with medical power of attorney need to be consulted. These rules exist to ensure that people understand the risks of receiving medical care and can make choices about how they want to handle their own health issues.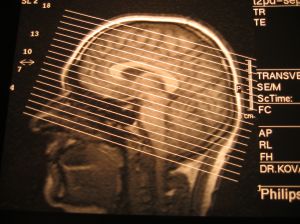 Unfortunately, our Boston brain injury attorneys know that patients who suffer some of the most severe injuries are not able to give informed consent when they need treatment. Those who are brought to the hospital after suffering head trauma from a car accident, slip and fall, work accident or other incident are often unconscious as a result of head injuries.
Because brain injuries often occur in trauma situations, patients may not have their family with them either. These brain injury victims need treatment right away to have the best chance of avoiding brain damage, but there is that issue of informed consent to think about.
Boston Doctors Seek New Solution for Brain Injury Patients
A group of Boston doctors is currently seeking permission to try out a new solution in treating brain injury patients. According to the Boston Globe, the doctors are hoping to join a national trial that is intended to assess the impact of administering the hormone progesterone to a brain injury patient in the hours immediately following the injury. Doctors want to be able to provide the hormone treatment to patients through injections that are given right away, entering them in the trial without waiting for informed consent.
This is a departure from the traditional rules associated both with providing medical care and with putting patients into clinical trials. Usually, patients need to be told of the risks of participating in trials or studies and need to be given the chance to refuse enrollment. However, because doctors in this clinical trial would be giving the hormone injections right away to unconscious patients, there generally would be no chance to say no.
If the Boston doctors are given permission to enter into the study, this would be the first time that an exemption was made at a Boston hospital on the issue of informed consent since the FDA created rules in 1996 allowing such exemptions. The law permits exemptions in situations where emergency care is necessary.
When a brain injury occurs, every second counts when it comes to treatment because a "secondary cascade" of harm occurs to the brain after the initial trauma. The secondary cascade refers to the fact that swelling, metabolic changes and fluid build-up can result in cells continuing to die until the brain is stabilized. The more cell death that occurs, the more cognitive and neurological impairments a patient experiences. The cell death is permanent and cannot be cured or reversed, so the only hope for staving off serious brain damage in head trauma cases is prompt treatment.
The hope is that the progesterone will be effective at stopping the secondary cascade of injuries if administered promptly after the trauma because the progesterone can stop cell death. If the doctors at Boston-area hospitals are allowed to go forward and enter the trial to study the effects of progesterone on brain injury patients right after a trauma, patients will have a reason to hope that brain injury treatment will be more effective at preventing permanent harm.

If you are injured in Massachusetts, call Jeffrey Glassman Injury Lawyers for a free and confidential appointment — (617) 777-7777.
More Blog Entries:
Boston Malpractice Cases Could Stem from Painkiller Overdoses, March 16, 2013, Boston Personal Injury Lawyer Blog