Our Boston Personal Injury Attorneys recently told you about an article discussing the risks of accidents along the dangerous intersection of Vassar Street and Massachusetts Avenue. We discussed the actions that local officials are studying to make these roadways even safer. But that response isn't enough, according to city authorities.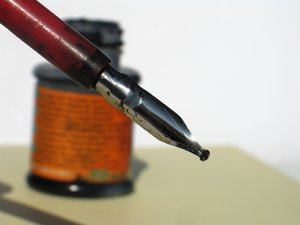 The Mayor of Boston and Nicole Freedman, the Director of Bicycle Programs for the City of Boston have submitted a written response to that original article, posted in the Boston Globe. Freedman fired back against the article's assertion that not enough has been done to identify problem areas in the state. Freedman further responded to criticism that not enough action has been taken by officials in Boston and Cambridge to make these areas safer for bicyclists and pedestrians.
Our Boston bicycle accident lawyers understand that officials have installed bike lanes along both Commonwealth and Massachusetts Avenues. Yet these two roadways still rank in as the two most dangerous areas in the city for bicycle accidents. Regardless of what safety measures are taken to improve travel along our roadways, bicyclists and motorists are asked to practice safe traveling habits. Driver and cyclist attention and safety skills are our best bets to prevent bicycle accidents.
According to Freedman and the Mayor, there have already been a number of precautionary steps taken in the city to help keep bicyclists safe. Before the city launched the New Balance Hubway, the city of Boston launched an agenda aimed at improving education, enforcement and safety, with the ultimate goal of making the city of Boston the safest bicycling and walking city in the nation. Freedman goes on to say that the city gathers hard data and anecdotal information through interviews with residents and visitors. The city's transportation department has mapped out thousands of accidents using reports from bicyclist surveys. In addition to these collection efforts, the city says that hundreds of cyclists have advised the department personally with comments and concerns. Freedman says that this information is all used to map out the best steps to make the city safer for all travelers. It's an interactive process, she says.
In recent studies, says Freedman, Boston has been ranked as the second- and eighth-safest city for bicycling and walking. Yet, she acknowledges that more can be done. She concludes the article's response by saying the Mayor's administration will continue with its efforts to enhance safety on our city's roadways.
As City officials continue on in their efforts, pedestrians are asked to be cautious when walking along the busy roadways of Boston. Responsible and safe walking habits can help to reduce your risks of a potentially fatal accident.

If you or a member of your family has been injured in a bicycle accident in Boston or elsewhere in Massachusetts, contact Boston Injury Lawyers Jeffrey S. Glassman. Our firm offers free and confidential appointments to discuss your rights. Call 877-617-5333.
More Blog Entries:
Massachusetts Avenue: A Common Backdrop for Intersection Car Accidents in Boston, Boston Personal Injury Attorney Blog, January 13, 2012
Bicycle Accidents in Massachusetts Expected to Rise with Proposed T Fare Hikes, Boston Personal Injury Attorney Blog, January 11, 2012