A retired school principal in Arlington has spent more than $40,000 of his own money trying to prevent road improvements aimed at improving cycling and pedestrian safety and reducing the risk of bicycle accidents in Boston and Cambridge.
The Boston Globe reports the opposition has come in the wake of a plan to improve a mile-long stretch of Massachusetts Avenue, by creating wider sidewalks and dedicated bicycle lanes. A 71-year-old retired high-school principal is among the foes of the plan and has so far hired a law firm, an engineer and two consultants in an effort to prevent city leaders from moving forward.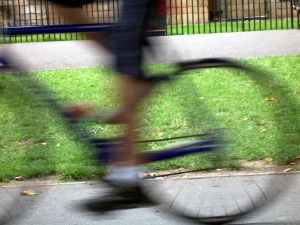 So far, those efforts have been unsuccessful. As our Boston injury lawyers have reported, the area is beginning to be recognized nationwide for the improvements it has made the cycling infrastructure. But serious and fatal bicycle accidents continue to be a primary concern as hundreds of riders are seriously injured or killed each year in Massachusetts bicycle accidents.
In this case, opponents are arguing that Arlington has plenty of places for riders, including a nearby rail trail, and that alterations to Massachusetts Avenue would only encourage more cyclists to use the road and increase the difficulty of travel for motorists and emergency vehicles.
Arlington town officials first unveiled the $6 million plan several years ago. Leaders hope it will continue to encourage commuters to ride bikes or walk, rather than add their vehicle to the congested roads. Critics are particularly concerned about the close proximity to the popular Minuteman Bikeway, which is less than a block away. They are concerned improvements could act as an invitation for thousands of cyclists to begin using the roadway, which could actually increase the dangers.

If you have been injured in a Boston bicycle accident or pedestrian accident, contact Massachusetts Injury Attorney Jeffrey S. Glassman for a free and confidential appointment to discuss your rights. Call 877-617-5333.