According to the Worldwide Cleaning Industry Association, more than one million patrons of restaurants slip and fall each year. In addition, another three million food service employees are involved in a restaurant slip and fall. With so many falls and resulting injuries, the food service industry spends more than $2 billion on these injuries annually. The number of injuries and the money lost may also be growing, as the Worldwide Cleaning Industry Association reports that the rate of injuries in restaurants is increasing by about 10 percent annually.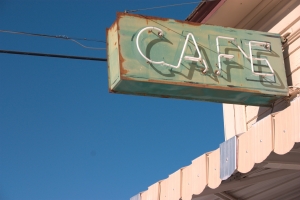 Our Boston personal injury attorneys urge every restaurant owner and patron to be aware of the large number of slip and fall accidents in restaurants. We also wish to remind patrons and restaurant owners that the owner or renter/occupier has a duty to make sure the premises is reasonably safe for visitors who enter the restaurant.
How Restaurants Can Help Guests Stay Safe from Slip and Fall Accidents
Restaurants have a duty to their patrons to provide them with a reasonably safe environment. Because those who visit a restaurant are paying guests invited to the restaurant to do business, the owner or operator of the restaurant must regularly inspect the premises for any potential dangers that could impact the patrons. If there is a potential hazard or danger in the restaurant, then the owner or operator either needs to fix it (or have it fixed) so it is no longer dangerous or needs to warn patrons about the hazard when repair isn't an option.
If a restaurant owner/operator fails to do as required and a patron is hurt as a result, the restaurant can be sued by the injured victim or by the victim's surviving family members. As such, restaurant owners/operators should take affirmative steps to keep their guests safe and to avoid a potential lawsuit. These restaurants should:
Wipe up any spills immediately.
Warn patrons of wet floors and/or only mop/wash floors when the restaurant is closed
Ensure the restaurant is adequately lit to avoid a tripping hazard
Keep walkways and aisles free of debris or dirt that could create a tripping hazard
Maintain their parking lot to avoid fall risks
Inspecting the restaurant regularly for any potentially hazardous conditions is also important to avoiding injury and legal liability.
How Patrons Can Stay Safe from Slip and Fall Injuries
While the restaurant owner or operator is responsible for maintaining a safe premises, individuals visiting restaurants should also be aware of the potential risk and should do everything possible to stay safe. This includes watching for wet and slippery floors (especially when there are icy conditions outside and ice could be dragged inside). This also includes avoiding over-crowded and narrow restaurant aisles and being on the lookout for potential hazards and debris that could create a tripping risk.
Visitors to restaurants should avoid open and obvious hazards or dangers, but it is the job of the restaurant to take responsibility for making sure that no hidden or unexpected fall risks exist.

If you or a loved one has been involved in a slip and fall accident in the Greater Boston area, contact Jeffrey Glassman Injury Lawyers, LLC for a free consultation to discuss your claim. Call (617) 777-7777.
Additional Resources
Bounce House Parties a Big Hit, But Present a Significant Danger of Injury, Boston Personal Injury Attorney Blog, December 6, 2012