Rideshare apps are commonplace today. People find themselves in other drivers' vehicles more and more, to get to places safely and quickly. If you are injured in a car accident while a passenger in an Uber or Lyft vehicle, you still have rights to compensation for you injuries. Since these are companies that you are dealing with, before you even get to their insurance, it can be difficult navigating the process to get paid. Each driver with any ridehsare service is required to have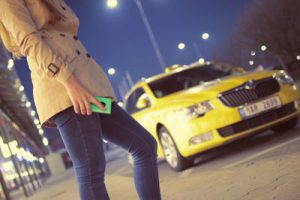 ample insurance coverage should such an accident occur. The most popular rideshare companies require driver's to have a $1 million policy coverage.
The problem that occurs is that the driver is not the employee of the rideshare service, he or she is an independent contractor. This means that the rideshare company its not automatically on the hook for your injuries. An experienced Massachusetts personal injury attorney must first determine who is at fault to determine which insurance policy kicks in – that of the driver or the rideshare app. Rest assured that if a second car hits your rideshare car, many rideshare companies have and require uninsured motorist coverage to be in place.
The attorneys at the Jeffrey Glassman Injury Lawyers are focused on giving their clients services designed for the client's unique situation. The firm understands that a car accident can change your life completely whether it is from enduring medical treatment or the affect on your finances. The attorneys will narrow down your best option to provide you compensation.
Contact a lawyer here today by calling (617) 777-7777 to understand how we can get started on your case.