95-year-old Transported to Hospital with Injuries After Crashing in to Telephone Pole in West Springfield
Sunday morning, April 29, 2018, a 95-year-old man crashed in to a telephone pole after leaving church.  The incident happened as he was leaving 337 Piper Road, where the First Baptist Church is located.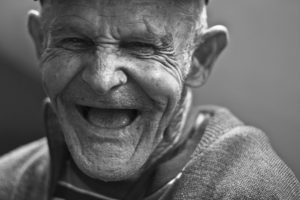 Preliminary reports state that the 95-year-old man may have suffered a medical issue prior to the accident, which contributed to the crash.  Red's Towing, the police department, and the fire department responded to the accident.  A portion of Piper Road was closed to traffic by the West Springfield police as they investigated and cleared up the accident.  Police tape was put up around the accident while emergency crews were working at the scene.
The elderly man was taken to a local area hospital via ambulance for evaluation and treatment of his injuries.  He is still in the hospital being treated for his injuries, but information on his condition has not been released.
Charges will not be brought against the 95-year-old man for the accident.  Additional details about the investigation or the condition of the driver have not been made available publicly.
SENIOR DRIVERS
Upper age limits are not placed on drivers in the state of Massachusetts.  Massachusetts requires drivers to renew their licenses every 5 years, which they can do either in person or online.  But, senior drivers must renew in person every 10 years as they must pass a vision test and a written test in order to renew their license.  There are certain criteria which can cause a senior to get a restricted license or be denied a renewal.
We care about you and your case here at the Law Offices of Jeffrey S. Glassman, LLC.  After you've been injured, we would like to help you get the compensation you deserve.  Do you feel you need legal assistance because another person's negligence has caused you to be or a loved one to be injured?  If you or a loved one have been killed or injured in a car accident, please contact the Law Offices of Jeffrey S. Glassman, LLC at (617) 367-2900 as soon as possible.
Note for readers: Information provided in this post is gathered from secondary sources and not independently confirmed for accuracy. Please bring to our attention any inaccuracies that may be included so they may be corrected, or information removed as requested.
 DISCLAIMER: Information provided in this post is not intended to be used as legal or medical advice, nor disrespect the victims or families in any way.  We are providing this post for general information on everyday tragedies and presented in a manner to protect and honor the victims and their families.  Minor differences can change the outcome of cases, based on jurisdictional laws.  The information provided in this post should not be relied upon as legal or medical advice.  We suggest seeking assistance from legal or medical professionals for your personal circumstance, when necessary.