Message from Natalia's Family sent to Edgar Diaz, the Man Responsible for the Hit and Run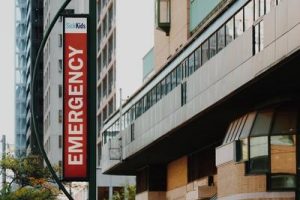 Natalia, who turns three next week, was struck by a truck Tuesday night, May 1, 2018, at the corner of Montmorenci Street and Massasoit Street.  The accident happened around 7:00 pm.
The truck was driven by 32-year-old Edgar Diaz of Springfield.  Diaz originally ran on foot from the accident.  He was caught a little farther down the street and held there until the police arrived.  Diaz was found to not have a valid driver's license.
Natalia and her mother were crossing the street when Diaz was speeding down the street and flew through a stop sign.  When he ran the stop sign, he hit Natalia knocking her down, then proceeded to run over her leg.  Caren, Natalia's mother, drove Natalia to the hospital after the accident.
Natalia suffered a broken femur and currently has a full-leg cast on her leg.   Natalia lost her dad, Jose Luis Diaz, in September in a car crash in Grafton.  Ivanska Almodovar, Jose Luis Diaz's mom, had a message for the driver of the truck that struck her granddaughter, Natalia.  She made the statement, "I don't feel nothing. God is the only one who's gonna judge him. She's good and I thank God she's okay."
Edgar Diaz has been charged in the hit-and-run accident involving 3-year-old Natalia.
Hit-and-Run Accidents
A hit-and-run in Massachusetts consists of a driver leaving the scene of an accident without exchanging information with the other party to which injury or property damage has been inflicted.  A hit-and-run can be penalized with fees as well as be classified as a misdemeanor.
Have you or a loved one been injured due to a hit-and-run accident?  You will need to have the right legal representation on your side to handle the complex legal system and negotiate with the insurance companies, on your behalf.  The Law Offices of Jeffrey S. Glassman, LLC have the knowledge and experience regarding injuries sustained from accidents to help you pursue compensation for your medical care and any pain and suffering.  Call us today for a free consultation: (617) 367-2900.
Note for readers: Information provided in this post is gathered from secondary sources and not independently confirmed for accuracy. Please bring to our attention any inaccuracies that may be included so they may be corrected, or information removed as requested.
 DISCLAIMER: Information provided in this post is not intended to be used as legal or medical advice, nor disrespect the victims or families in any way.  We are providing this post for general information on everyday tragedies and presented in a manner to protect and honor the victims and their families.  Minor differences can change the outcome of cases, based on jurisdictional laws.  The information provided in this post should not be relied upon as legal or medical advice.  We suggest seeking assistance from legal or medical professionals for your personal circumstance, when necessary.