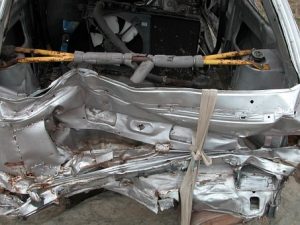 On May 8, a man and a woman died after their truck went off the road and hit a tree.
This incident occurred early on Tuesday evening in a violent crash on Plain Street in Stoughton.
Emergency responders arrived at the scene at around 5:15 and found a black GMC pick-up mangled against a tree.
People in the area hear a loud crash. The Jaws of Life had to be used to get the vehicle open.
Police are still investigating.
The names of the victims have not been released.
If you've lost a loved one in a vehicle accident that was caused by the negligent actions of another person, you could seek to recover justice and compensation by filing a wrongful death claim. We want to help you with your claim. We are here to stand with you.