Young drivers are some of the most at-risk for Boston car accidents and for crashes across the country.
In fact, the National Highway Traffic Safety Administration reports that car accidents are the leading cause of death for 15 to 20-year-olds.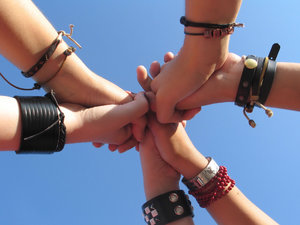 Our Boston car accident attorneys understand that the number of young drivers on the road is surging, with the safety administration reporting that the 13.3 million licensed drivers under the age of 20 represents an increase of more than 5 percent from just a few years ago.
In fact, in every year since 2000, more than 2,000 young people were killed in motor vehicle crashes.
And AAA reports that for every teen driver who is killed in a wreck, an average of two more also die. In fact, most of the people who died in crashes involving teen drivers were passengers or those in another vehicle. Between 1998 and 2007, AAA found that young drivers were responsible for more than 24,000 fatal car accidents that killed more than 28,000 people.
A lack of experience, combined with a propensity for distraction, is a deadly mix.
Add to that the fact that of the young drivers involved in fatal crashes, more than 30 percent didn't have a valid driver's license. That means they also didn't have insurance - something that affects not only them, but potentially anyone sharing the road with them.
That's why we've made this issue Part 9 of our series on Boston Road Safety.
It's critical that our young drivers be aware of the extreme risk they take each time they get behind the wheel.
Lawmakers in Massachusetts have taken one positive step by banning cell phone use for any driver under the age of 18. Text messaging is against the law for drivers of all ages in the state.

While policymakers continue to wrestle with how far to additional restrictions on teen drivers in Massachusetts, the state's department of transportation offers the following guidelines for young motorists:
1. Wear your seat belt. It's your first line of defense against serious injury, and statistics show that of the teens killed in Massachusetts car accidents, about two-thirds weren't buckled up.
2. Limit how many people you ride with, as your friends may distract you.
3. Avoid distractions. Because crashes can happen in seconds, it's important for you to focus on the road, rather than the radio, your phone or your friends in the car with you.
4. Turn slowly. This will help decrease your risk of roll over or the possibility of accidentally striking a bicyclist or pedestrian, who you may not see if you're traveling too fast.
5. Don't drink or do drugs before you get behind the wheel.
6. Don't travel at night. Not only can it be dangerous for an inexperienced driver, but in Massachusetts, it's against the law for anyone under 18 to drive between 12:30 a.m. and 5 a.m. without a parent in the car with you.