Whether your family is visiting Boston from out-of-town or simply enjoying your home city on a "staycation," know that hotels and other businesses have a responsibility to protect visitors and customers and prevent child injuries in Boston and beyond.
Our Boston personal injury attorneys have learned that more than 16,300 children under the age of 5 are taken emergency rooms each year with critical injuries because of unstable furniture or electronics that tipped over. Tragically more than 130 children were killed in tip-over accidents between 2000 and 2006, according to the U.S. Consumer Product Safety Commission.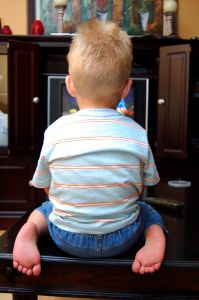 Between 2007 and 2009, there were at least 30 media reports of similar cases, though the actual number is likely much higher - that's only what has been publicly reported.
What's so frustrating about these incidents is that they are entirely preventable.
As a parent, you take every precaution to ensure your child is safe in your own home. You know how curious little ones can become suddenly and seriously injured when those safeguards aren't in place.
Unfortunately, not everyone takes the same care you do to make sure children don't get hurt. Some instances involve a defective product design. Others are the result of hotel and business owners not furniture and electronics are secure and stable - which is part of their job.
Child injuries or deaths in Boston and elsewhere can happen when children fall against, pull themselves up or climb on television stands, bookcases, shelves, dressers, desks, appliances or chests. In some of these instances, the television was sitting atop a piece of furniture, and fell onto the child. This resulted in traumatic and sometimes deadly injuries.
The initial, blunt impact of the falling object can cause enough force to kill a small child. But there is also the risk that the child might become trapped and suffocate under a piece of heavy furniture, according to Dr. Gary Smith, Director of the Center for Injury Research and Policy in Ohio.
While it is the businesses' responsibility to ensure the furniture in their facility is secure and stable, as a parent, it certainly doesn't hurt to double check. The federal product safety commission offers the following advice:
-Make sure the furniture is stable on its own. Chests, TV stands, dressers and entertainment units should be anchored to the floor or attached to a wall for increased security.
-Televisions should have a sturdy, low-rise base. Make sure the shelves aren't flimsy.
-If it's not already, push the television as far back as possible.
-Electrical cords should be well out of a child's reach. Kids should be taught not to play with them.
-Take the remote controls or anything else your child might be tempted to play with off of the television stand, so your little one won't be tempted to grab for those items and risk possibly knocking the television over.
-Make sure if there is a free-standing range or stove that they have anti-tip brackets. If not, insist the hotel provide them for the safety of your children.