A recent news feature from ABC News reports that a five-year-old boy was allegedly injured by bullies at a daycare in Tampa, Florida.  Authorities are saying that the boy suffered serious wounds to his face and abdominal region as result of that they are calling severe physical bullying or abuse. The family has released pictures showing the child with bruises all over the side of his face from his jaw to his forehead.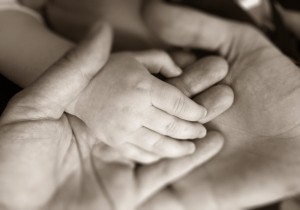 When the incident occurred, his parents immediately called the local police and the Department of Children and Families, which is the agency responsible for investigation of any incidents of child abuse and also with the oversight of daycare facilities within the state, including the one which this child was attending.
The father of the young abuse victim said his son's face was "completely smashed in" and demanded to know exactly what happened.  Sheriff's deputies were also interested in finding out how the child was injured and questioned daycare staff and management, as well.  The father said his son was physically shaken and visibly injured when he arrived to pick up his son from the facility that day.
He asked his son about what happened to his face and stomach, and he allegedly told his father it had something to do with a ten-year-old who made him play "the tripping game."  While it is often hard to question a five-year-old child, especially one who has just suffered any type of serious trauma, he went back into the school and asked about the tripping game.  He was first allegedly ignored by staff, and they were giving an answer that the staff told the older boy not to play the tripping game and also that he and others were playing rough with the five year old.  Staff also said they told the older children to calm down.
This was the first time this occurred, so the father decided to give the school another chance and let his son return the following day, but he again suffered additional injuries, and the father reported what happened to the authorities.
When you speak with an experienced Boston daycare injury lawyer, you will learn that it is not only a problem when the staff harms your child, but also when they fail to properly supervise other children at the facility and that results in a serious injury to your child.  In the case where a ten-year-old hurts a five-year-old, you will obviously not be able to file a law suit against the child, and you will probably not be able to file a lawsuit against his or her parents, but you may be able to file a personal injury lawsuit against the daycare for allowing this incident to happen.
In this case, the father is directly alleging that the daycare provider's negligence was in allowing the older child to harm his son and not doing anything to stop him.  It should be noted that these are only allegations, and there have been no criminal charges filed as of this time, and there has been no formal finding of liability on behalf of the daycare provider or its employees.
If you are injured in Boston, call Jeffrey Glassman Injury Lawyers for a free and confidential appointment — (617) 777-7777.
Additional Resources:
A 5-year-old boy was allegedly injured by bullies at Pasco day care; family files police report, April 13, 2016, WFTS Tampa Bay, By Jacqueline Ingles
More Blog Entries:
Summer Swimming Pool Safety in New England, May 15, 2014, Boston Personal Injury Lawyer Blog