In recent years, doctors and researchers have made a great deal of progress in development of new treatments for traumatic brain injury (TBI) patients. A lot of these advances were made possible through the sacrifices of those who suffered from TBIs as result of the wars in Iraq and Afghanistan. The reason for this is that, in some ways, these wars were very different form past conflicts, especially with respect to medical treatment options for injured soldiers.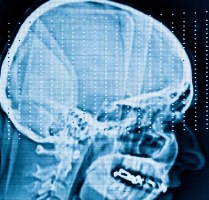 In past wars, such as Vietnam, most soldiers who suffered serious head trauma did not survive. There was no way to get them the immediate medical attention necessary to treat their serious injuries. Today, soldiers who are wounded are sometimes airlifted to technologically advanced Combat Support Hospitals (CSHs) to be stabilized, and then airlifted to a military hospital in Germany for treatment. After treatment, these wounded warriors are sent back to hospitals in the United States. With all of these TBI patients in need of help, there was a greater opportunity for research and demand for new techniques, which has been able to offer some help to TBI victims never available in the past.
While many head injuries occurred in war zones, thousands of civilians are injured every year in accidents throughout the United States, and many of these patients also suffer a TBI. These new treatment options developed through military medicine can now be used to aid civilian patients back home.

However, as our Boston traumatic brain injury lawsuit attorneys understand, the brain is still very much of a mystery to doctors, despite the recent advancements. Personal injury victims who suffer a TBI will face a long road of recovery, and many never regain all, or even most, of the mental and physical capacity they had before the tragic brain injury. In addition the physical and mental issues, there will be a great deal of pain and suffering and significant hardship on the families. When a family member suffers a TBI, a family might not only lose victim's income they desperately need but may also have to give up their own jobs to care for a family member dealing with a TBI.
For these reasons, families are eager for any new treatments or techniques that may help. According to a recent news report from KEYE TV, yoga may actually be able to help some TBI victims.
One 31-year-old TBI patient interviewed for the feature said he was on top of a New York City water tower (small towers located on rooftops) and tumbled off it onto the roof deck. He hit his head on the concrete surface and went into a coma. He was in a coma for weeks while on life support at a local hospital. As a result of this accident, he suffered a TBI and now has memory problems and other symptoms of brain damage.
He says, after having many treatments and taking a variety of medications, his most effective treatment and also least expensive is doing yoga. Yoga has helped him with his memory and physical issues, as well as dealing with emotional trauma from his TBI. He says the scar on his neck from the tracheotomy now serves as a tattoo to mark how far he has come with the help of yoga.
Yoga may calm some of the physical ailments, but it won't pay the bills. In fact, yoga itself can be an expensive activity. But injured victims may be able to secure coverage for those costs and more in a personal injury lawsuit.
If you are injured in an accident in Massachusetts, call Jeffrey Glassman Injury Lawyers for a free and confidential appointment — (617) 777-7777.
Additional Resources:
Using Yoga to Help Traumatic Brain Injury Patients , April 24, 2015, KEYE TV
More Blog Entries:
Massachusetts Train Accidents A Growing Concern, May 3, 2014, Boston Personal Injury Lawyers Blog