The Government Accountability Office recently concluded that only 70 percent of cars and trucks that were recalled ever got repaired within 18 months. If you're not notified in a timely manner of these recalls, then your risks of being involved in a car accident in Massachusetts quickly increase.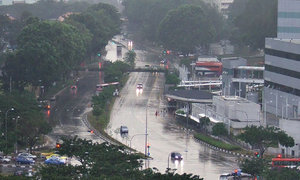 Our Boston personal injury attorneys understand how common these vehicle recalls are nowadays. It's important that there's an effective system in place to make sure that consumers are being notified as quick as possible about these dangerous defects. The Government Accountability Office says that the NHTSA needs to step up their efforts in doing so. They suggest that the Administration improves their recall database website and provides notifications to used car buyers more quickly.
Some recalled vehicles are never even repaired. These vehicles are all over our roadways. When a car switches owners, it may be difficult for the car manufacturer to contact the new owners. When a manufacturer isn't able to contact an owner, the job falls into the lap of the NHTSA.
The NHTSA currently has a database, safecar.gov, which allows motorists to look up their vehicle's investigations and recalls. Drivers can even sign up to receive e-mail alerts for their specific vehicle. Another perk of the website is that it will provide you with a list of dealers that will perform recall repairs to your car even if the vehicle's warranty has expired. Many times these repairs will cost you nothing.
It all started after a recent string of Toyota recalls. It wasn't until then that Congress started to question the effectiveness of the auto safety defect recall process.
In response to these investigations, the GOA reviewed current laws and documents and interviewed the NHTSA and stakeholders about:
– The extent of NHTSA's role in the recall process. They inquired about how its authorities compare to selected federal and foreign agencies that may also oversee recalls.
-The benefits and challenges of the current recall process for NHTSA and affected manufacturers.
-Some of the possible options for improving the recall process.
Through this investigation, the GOA came up with some recommendation to improve the system. They concluded that in order to encourage vehicle owners to comply with vehicle recalls, they would have to ensure that these owners would be provided with relevant information pertaining to their vehicle. They also concluded that the Secretary of Transportation should direct the Administrator of NHTSA to modify the requirements for defect notification letters to include information that would include the word "urgent" and the VIN number of the recalled vehicle so that the owner recognizes that this recall is specific to their vehicle.
We understand that it is extremely important to stay on top of the recalled vehicle's list. If you're vehicle has been recalled and you've not been notified, then you face an increased risk of being involved in an accident that could have been avoided if there would have been an effective notification system in place.

If you have been injured in a car accident in the Boston area, contact Massachusetts Personal Injury Attorney Jeffrey S. Glassman for a free and confidential appointment to discuss your rights. Call (617) 777-7777.
More Blog Entries:
Chrysler Recalls 11,000 Vehicles – Faulty Parts May Lead to Boston Car Accident Injuries, Boston personal Injury Attorney Blog, June 20, 2011