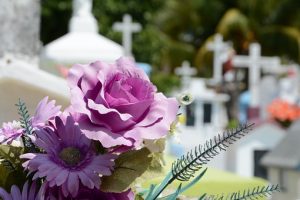 Worcester, MA (July 6, 2018) – An elderly couple was tragically killed in a crash on Wednesday, July 4th.  We first brought you this story yesterday when we reported on a collision which happened in Worcester after a car traveling on the wrong side of the road struck a boulder.  The occupants of the vehicle, an 87 year old man and an 82 year old woman were killed in the crash.
Now, police have identified the crash victims.  The 87 year old man is identified as Walter Barringer and the 82 year old woman is identified as Joan Barringer, both of Worcester.  Neighbors who witnessed the crash rushed to the couple's aid and attempted to get them out of the vehicle by smashing a window.  Others sprayed the car down as it caught fire following the crash.   Ultimately, the Barringers were pronounced dead from the injuries sustained in the crash.  Police are still investigating the cause of the collision.
Massachusetts Injury Attorneys
Our thoughts go out to family, friends and loved ones of Joan and Walter Barringer.  This was truly a tragic accident and we hope that investigators are able to get to the bottom of it in order to offer some sense of closure and finality to the family.  Authorities will look into a number of potential factors including any violation of traffic laws, mechanical failure of the vehicle, and whether a medical event may have occurred causing a sudden loss of consciousness.  An autopsy may also be performed to assist police in determining any physical conditions of the driver that led up to the time of death.  All causes must be considered in order for police to conduct a complete and thorough investigation of this crash.  We will bring you any additional information that we obtain at a later date.
At the Law Offices of Jeffrey S. Glassman, we know that serious and fatal accidents come as a shock to anyone.  Unfortunately, we cannot bring back a loved one or heal injuries.  However, we can protect your legal rights in these situations and help you gain compensation for what has been lost in the accident.  If we can help you, please do not hesitate to call us today at 617-367-2900.  The call is free and we are waiting to speak with you.
Note for readers: Information provided in this post is gathered from secondary sources and not independently confirmed for accuracy. Please bring to our attention any inaccuracies that may be included so they may be corrected, or information removed as requested.

DISCLAIMER: Information provided in this post is not intended to be used as legal or medical advice, nor disrespect the victims or families in any way.  We are providing this post for general information on everyday tragedies and presented in a manner to protect and honor the victims and their families. Minor differences can change the outcome of cases, based on jurisdictional laws.  The information provided in this post should not be relied upon as legal or medical advice. We suggest seeking assistance from legal or medical professionals for your personal circumstance, when necessary.