With advances in energy and technology, many construction projects today involve work with solar power and with alternative energy materials. Unfortunately, these projects require new techniques and a new base of knowledge that not every electrical worker has. When those without experience in the solar power industry are asked to perform construction work on solar projects, this can create a risk for all involved.
Our Boston construction accident attorneys urge employers hiring workers for solar projects to ensure that all electrical or construction workers hired have the requisite licensing and technical knowledge. We also urge electrical and construction workers to decline solar projects and other alternative energy projects unless they have the proper licensing and technical backgrounds.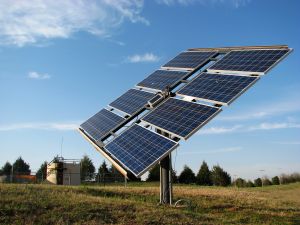 Temporary Workers Present a Risk in Solar Power Projects
According to the Solar Industry magazine, a trade group called the National Electrical Contractors Association (NECA) of Greater Boston has recently expressed concerns about unlicensed temporary workers performing work at a solar power park that is currently under construction. The park is being constructed in Dartmouth Massachusetts and there is both a general contractor as well as four staffing companies who are working on staffing and managing the project.
Unfortunately, according to NECA, none of the four staffing companies have a required Class A Massachusetts master electrical license. By law, any company or individual who wishes to employ others in the business of electrical contracting must have this Class A master electrical license. Since the four staffing companies lack this license and are filling electrical positions in the solar park project, they are in violation of Massachusetts' laws.
NECA's concern stems not just from the fact that the staffing companies are violating the law but, more importantly, from the fact that their violation may present a safety risk. Without a proper license, there is no clear way to know if the company or workers have demonstrated full knowledge of the work required for the solar power project or of the building and safety requirements within Massachusetts.
Massachusetts has some of the most stringent licensing laws in the entire United States and these laws are intended to ensure safety in electrical workplaces and on construction sites. When work is done by temporary or unlicensed workers, this undermines the effectiveness of the licensing requirements and puts the safety of the project at risk. With new and advanced solar technologies that could require a different set of skills than traditional electrical work, it is especially important that all safety precautions be followed.
Risks of Hiring Unlicensed Workers
Any situation where unlicensed construction or electrical workers are employed is a risky situation. Aside from the fact that the workers are lacking in the license that proves they have the safety knowledge and skills needed, there are also other issues as well. For example, an unlicensed construction worker or electrical worker may not be properly insured through the state workers' compensation system.
If a worker performs work without a license or proper insurance and is injured, the question of who is liable for the injury becomes a complicated one. This is especially true when temporary workers are used, since these workers may not be classified as employees covered under workers' compensation. Unlicensed temporary workers who perform work on a solar project or any type of electrical or construction project will need to consult with an attorney if they suffer an injury at work to better understand how to proceed with collecting compensation.

If you or a loved one has been involved in a construction accident in the Greater Boston area, contact Jeffrey Glassman Injury Lawyers, LLC for a free consultation to discuss your claim. Call (617) 777-7777.
Additional Resources:
OSHA Looks to Cool Down Work Injuries in Boston and Elsewhere with New Regulations Regarding Heat Outdoor Workers, Boston Personal Injury Attorney Blog, May 11, 2011