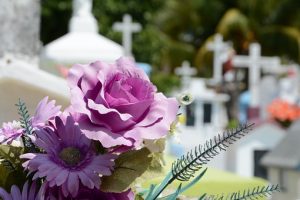 On June 10, State Police responded to a head-on collision which lead to one fatality. According to police, a 32-year-old man, Robbery Lind, was pronounced dead at the scene of the crash which occurred in the afternoon.
The incident happened after a vehicle being driven by 26-year-old Sarah Loos of Bondville crossed the center line and struck Lind's vehicle. Police have charged Loos with grossly negligent operation resulting in death and driving under the influence of drugs. She is expected to appear in court at a future date. A passenger in Lind's vehicle was also airlifted to a hospital and had sustained significant injuries. Lind suffered minor injuries in the crash, also.
Fatalities and Vehicle Accidents
Vehicle accidents can be some of the most dangerous events in our community, and accidents that occur can be sudden and swift. Accidents that involve more than one vehicle can be particularly devastating as they can injure more than one person and sometimes lead to fatalities. It is vital for all drivers to remember the duty of care they have to one another when they get behind the wheel. Reckless driving can have deadly consequences and is a serious matter.
We send our condolences to the family and friends of Robert Lind. This accident was a tragedy, and we are saddened to hear of this terrible news. These serious accidents leave family and friends behind to suffer and grieve the loss of their loved ones. Driving while under the influence of drugs is a serious and criminal matter, and Lind's actions lead to the death of a victim. We must all remember the responsibility we have to each other to keep these accidents from occurring by following all traffic laws.
As concerned members of our community, we are saddened to hear of these tragic accidents. We want to remind all drivers to remain cautious and attentive whenever they are behind the wheel. We at the Law Offices of Jeffrey S. Glassman want the roads in our community to be safe for all who use them. Sadly, we know that major accidents do sometimes happen despite our best efforts, so we are also here to help victims and families receive assistance so they can focus on their lives.
Note for readers: Information provided in this post is gathered from secondary sources and not independently confirmed for accuracy. Please bring to our attention any inaccuracies that may be included so they may be corrected, or information removed as requested.

DISCLAIMER: Information provided in this post is not intended to be used as legal or medical advice, nor disrespect the victims or families in any way.  We are providing this post for general information on everyday tragedies and presented in a manner to protect and honor the victims and their families. Minor differences can change the outcome of cases, based on jurisdictional laws.  The information provided in this post should not be relied upon as legal or medical advice. We suggest seeking assistance from legal or medical professionals for your personal circumstance, when necessary.