An unfortunate accident in Dorchester left two children seriously injured. According to the Boston Globe, the man is being charged for driving under the influence.
The at-fault driver reportedly struck the children as they attempted to use the crosswalk at the intersection of Dorchester and Talbot avenues at about 6:00 p.m. Accident reports indicate that the 28-year-old drive appeared to be intoxicated and he failed a number of sobriety tests. He has been charged with negligent operation of a motor vehicle, operating under the influence of drugs and operation after license suspension. The child pedestrians were transported to Boston Medical Center.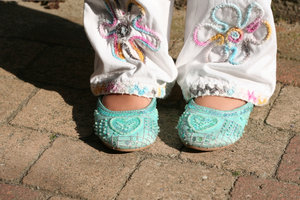 Our Boston personal injury attorneys understand that our child pedestrians are most at risk. Whether drivers are intoxicated or not, many of them overlook children. To make it even worse, these young pedestrians don't always understand the workings of traffic and unknowingly put themselves at risk. Sit down and talk with the child in your family and make sure they know how to act near vehicular traffic — their safety relies on it.
According to SafeKidsUSA, there were close to 400 children under the age of 14 who were killed each year since 2000 in pedestrian accidents. In 2009, there were about 244 child pedestrian fatalities recorded in the U.S. In addition, there were close to 15,000 child pedestrians injured in these same scenarios. Although this number is on the decline, we're still losing way too many of our youngsters.
With spring break approaching, our children are going to be spending more time outside and spending more time in dangerous situations. The maturity level of children under the age of 10 makes them less able to correctly gauge road dangers and renders them at greater risk for injury and death.
Talk to your child about always using a crosswalk or a street corner to cross the road. Make sure they know to look in all directions before stepping out. They need to know to never assume that a driver sees them. Always make sure that children make eye contact with drivers before attempting to cross.
When you're walking with your child, make sure to hold their hand. This goes for sidewalks, when crossing the street and even when walking in parking lots.
You should always beware when sending children to the bus stop. Make sure they know to wait at the bus at least 5 giant steps from the roadway. Make sure they're in bright clothing so that motorists can see them more easily. If they've got to walk along a road that has no available sidewalks, make sure that they know to walk facing oncoming traffic as far from cars as possible. You also want to teach them that this is no time for horseplay. Always stay aware of your surroundings.

If you or someone you love has been injured or killed in a pedestrian accident, contact Massachusetts Accident Attorney Jeffrey S. Glassman for a free and confidential consultation to discuss your case. Call (617) 777-7777.
More Blog Entries:
Elderly Woman Hit in South Boston Parking Lot, Boston Personal Injury Attorney Blog, December 14, 2012
Football Fan Killed in Hit-and-Run Pedestrian Accident, Boston Personal Injury Attorney Blog, December 12, 2012