Those who have been negatively affected by the insertion of vaginal mesh to treat urinary incontinence and pelvic discomfort may have only a short time left to file a claim for compensation.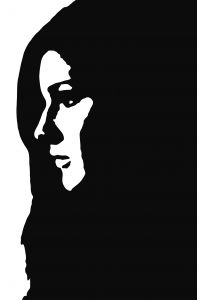 Our transvaginal mesh attorneys understand that victims in these cases may have a two-year window from the time they learned of widespread problems in which to file suit. The U.S. Food & Drug Administration had issued a warning on July 13, 2011, indicating that the mesh was often ineffective, but exposed patients to greater health risks and that surgery complications were widespread.
An earlier warning from the U.S. Food & Drug Administration in 2008 had downplayed the issues patients suffered and indicated that problems with the mesh material were rare. The agency may have been reluctant because the product has been so widely used since the 1990s, and had been touted as an advancement in medical treatment.
Today, we know that is clearly not the case. The FDA discovered that in about 1 out of every 10 women who had the transvaginal mesh inserted for purposes of pelvic repair had some degree of erosion within just one year of the implant. Other common complications noted from the devices were intense pain, bleeding, infection, organ perforation, urinary problems and painful sexual intercourse. Additionally, some patients reported experiencing vaginal scarring and shrinking, neuro-muscular problems and recurrent prolapse. Many of these woman also suffered deep emotional effects as well.
Several of the medical device companies targeted by this litigation are based in Boston, including Boston Scientific Corp. Since that 2011 warning from the FDA, Boston Scientific has been named as a defendant in some 6,300 lawsuits pertaining to transvaginal mesh.
More than half of those cases were filed this year. Some 1,600 of those were filed just in May and June of this year.
In all, it's believed about 16,000 lawsuits have been filed on behalf of transvaginal mesh patients and their surviving family members. That's quite a bit more than anyone initially expected, though it just goes to show how widespread the troubles have been.
Boston Scientific has held firm in its stance that transvaginal mesh products continue to be an "important treatment option" for women troubled by pelvic organ prolapse.
Many of the cases filed in federal court have been lumped into a multidistrict litigation action that is being handled in the U.S. District Court in the Southern District of West Virginia. The first of those cases is expected to proceed to trial by the end of this year. The next is on the docket for next spring.
These lawsuits allege that manufacturers failed in their duty to provide an adequate warning regarding the risks associated with these medical products.
Attorneys across the country will be closely watching how these cases unfold. They have been coined "bellweather cases," in that they will give both plaintiffs and defendants a clearer sense of how juries are going to weigh these issues.

If you are a victim of transvaginal mesh surgery in Massachusetts, call Jeffrey Glassman Injury Lawyers for a free and confidential appointment — (617) 777-7777.
Additional Resources:
Transvaginal mesh lawsuits mount ahead of statute of limitations, July 2, 2013, By Don Seiffert, Boston Business Journal
More Blog Entries:
New Study Sheds Light on Most Common Medical Malpractice Claims for Primary Care Physicians, July 26, 2013, Boston Personal Injury Lawyer Blog