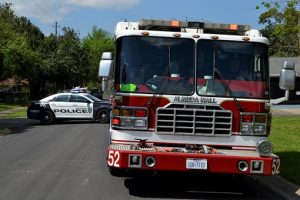 Vehicle accidents can happen without warning, and the impacts of these accidents can be devastating and far-reaching. The sheer size and weight of some vehicles can cause life-altering injuries, and because of this, it is important to drive cautiously and attentively whenever you get behind the wheel.
On May 22, a multi-vehicle accident occurred and was reported at 9:32 p.m. First responders were directed to I-495 Southbound between Exit 54 of Hillside Avenue and Exit 53 of Broad Street.
Emergency responders arrived at the scene of the incident shortly after it was reported. Upon arrival, they examined and spoke with all those involved in the accident. Minor injuries were reported but no life-threatening injuries were disclosed. The damaged vehicles were quickly removed from the flow of traffic and regular conditions resumed shortly afterwards.
Car Accidents and Injuries
Car accidents can be severe and lead to catastrophic injury. While the injuries in this particular accident were thankfully only minor, the consequences of negligent driving are often more dire. We urge you to practice cautious driving and stay conscious of the potential impacts of not doing so. When victims are injured as a result of negligent, they are within their rights to seek help and compensation for these injuries, and they deserve this assistance as they recover.
At the Law Offices of Jeffrey S. Glassman, we often see first-hand the detrimental impacts of car accidents and how they devastate victim's lives. As members of this community, we want to raise awareness of the impacts of car accidents and urge people to always driving safely. However, we know that accidents do happen to even the most attentive drivers. When these accidents occur, we take the rights of victims seriously.
Note: These posts have been created through the use of secondary sources, so the information provided has not been confirmed on an independent level. If you see information that needs correcting, please bring it to our attention and we will honor the post by correcting it or removing it.
Disclaimer: At our firm, we wish to honor the victims of these tragedies and give general information to the public about accident news. We do not wish to disrespect the parties involved and do not want this information to be misconstrued as medical or legal advice. Do not rely on this information exclusively, and instead seek the help of a trusted attorney moving forward. This post is not intended as a solicitation for business, and we wish a full recovery for anyone injured in the accidents we cover.