Getting to and from your destination in Massachusetts often only warrants a short bike ride or a quick walk down the street. But some residents are thinking twice before making these journeys by bicycle or on foot after the release of a new study that found the top 200 most dangerous intersections for car, bicycle and pedestrian accidents in Massachusetts.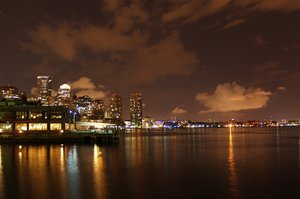 Some of the most vulnerable people in these pedestrian accidents are children heading to and from school. In an attempt to help keep these children safe, the report comes with a list of the areas that have the most dangerous crosswalks, according to ABC5.
Our Boston child injury attorneys recommend that parents review these maps and choose a walking route to school that has crossing guards at the dangerous intersections that your child may have to cross. We also want you to make sure that your child is of the proper age to walk to school. Cambridge Deputy Police Superintendent Jack Albert says that you should never let your child walk to or from school without you if there is the slightest possibility that he or she could get lost or unable to gauge traffic dangers. Make sure your child never makes the journey alone. If they're under the age of 10, walk to school with them.
Albert says that a bulk of the responsibility lies in the hands of drivers.
"Slow down. Make sure your head is on a swivel. You're always looking. You always want to see where the kids are," Albert told ABC5.
These dangerous areas are calculated from a variety of factors, including the number of accidents and the number of people who were injured and killed.

Most Dangerous Boston Intersections from 2007 to 2009:
-Gallivan Boulevard and Granite Avenue: 43 accidents.
-Columbia Road and Dorchester Avenue: 43 accidents.
-Blue Hill Avenue and Morton Street: 36 accidents.

Most Dangerous Lowell Intersections from 2007 to 2009:
-Veterans of Foreign Wars Highway and Varnum Avenue: 137 accidents.
-Plain Street and Chelmsford Street: 125 accidents.
-Middlesex Street and Wood Street: 121 accidents.
-Bridge Street and Veterans of Foreign Wars Highway: 93 accidents.

Most Dangerous Brockton Intersections from 2007 to 2009:
-Pleasant Street and West Street: 90 accidents.
-Belmont Street: 58 accidents.
-East Main Street and Curtis Avenue: 101 accidents.
-Ash Street and West Elm Street: 59 accidents.
Massachusetts Avenue, specifically between Sydney Street and Pleasant Avenue in Cambridge, experienced nearly 95 pedestrian accidents in a two-year period. Two pedestrians were killed and nearly 45 were injured.
Chelsea reportedly had the most dangerous crosswalks in the state. Washington and Park Streets are commonly referred to as a "pedestrian crash cluster." This area got this name because of all of the accidents there — nearly 130 reported in the two-year time frame. There were 95 people hurt and one pedestrian killed.

If you or a loved one has been injured in a pedestrian accident in the Boston area, contact Massachusetts Personal Injury Lawyer Attorney Jeffrey S. Glassman for a free and confidential appointment to discuss your rights. Call (617) 777-7777.

More Blog Entries:

New Study Urges Metro to Areas Seek Transportation Options to Reduce Risks of Elderly Pedestrian Accidents in Boston and Elsewhere, Boston Personal Injury Attorney Blog, August 13, 2011
Young Skateboarder Killed by Hit-and-Run Driver in Massachusetts Car Accident, Boston Personal Injury Attorney Blog, August 12, 2011