The U.S. Consumer Product Safety Commission has voted unanimously to approve new mandatory safety standards for full-size and non-full-size baby cribs.
But families who think the government is vigorously reviewing products marketed to children to ensure safety, or that companies that sell children's products are especially vigilant, would be sadly mistaken on both counts. Hundreds of defective products in Massachusetts are recalled each year by the federal government — many of them marketed to children. And hundreds more are undoubtedly sold to consumers despite serious safety defects that go undetected or unreported. A Boston child injury lawyer should be consulted whenever a child is seriously injured or killed by a defective product.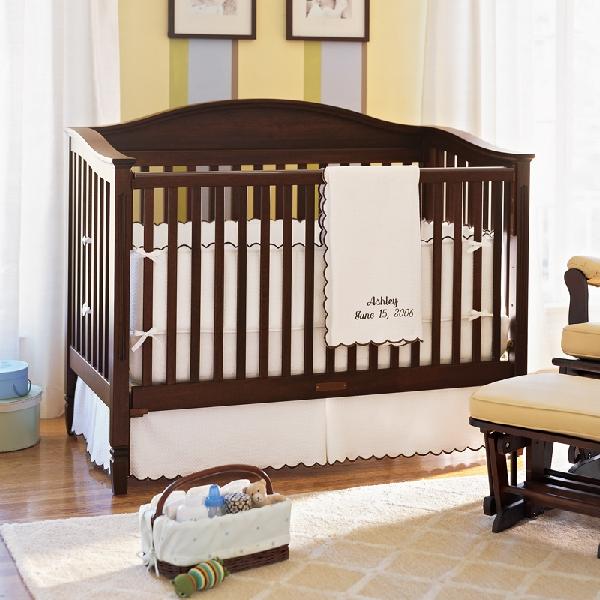 As CNN reports, the new rules come nearly 13 years after a New York mother began advocating for stiffer safety measures as a result of losing an infant in a tragic crib accident.
The infant got his neck stuck between the side rail and the headboard after a screw came loose. The new rules will essentially ban the manufacture and sale of drop-side cribs. The rules will also require better mattress support, better wood and hardware, stronger construction, and testing that does not permit tightening of screws between tests.
The CPSC has reported that an average of a dozen children a year are dying in drop-side cribs.
Consumers have the right to expect products that they purchase and bring into their home are free from serious or fatal flaws. Unfortunately, companies frequently put profits before consumer safety. Tragically, companies that market products to children are among the biggest offenders. Eighty-seven child products, not counting toys, have been recalled by the federal government so far this year — including at least 12 cribs.
Another 20 toys have been recalled by the CPSC
Drop-side cribs have been a frequent offender and can present a strangulation, choking or fall hazard to infants.
Last week, 82,000 Pottery Barn Kids drop-side cribs were recalled.
In June, Beco recalled a million drop-side cribs.
Seven other cribs were recalled just in the month of June.
Here is the full list of recalled child products, including cribs, issued by the federal government in the last several years.

If you are dealing with a child injury in the Boston area or an injury involving a defective product in Massachusetts, contact Jeffrey Glassman Injury Lawyers for a free and confidential appointment to discuss your rights. Call 877-617-5333.