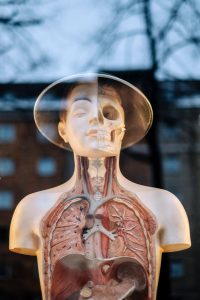 Mesothelioma is a form of lung cancer caused by exposure to asbestos. Asbestos is a building material made of mineral fibers. It is a strong, affordable, and fire-retardant material, making it ideal for use in insulation, ceilings, tiles, and many other products used in construction.
Unfortunately, chronic exposure to asbestos is highly toxic. This fact was unknown for many years, partly due to the fact that a good deal of time must pass before an exposed person becomes ill.
This time lag between exposure and illness also complicates matters from a legal perspective.
Complications Regarding the Statute of Limitations for Mesothelioma Cases
A statute of limitations is defined as the time an individual has to pursue litigation after an incident takes place. Most of the time, it is a straightforward matter.
If you were in a car accident in Massachusetts, for example, you have three years from the date of the accident to file a claim. This is a cut and dry law. Exceptions are almost never allowed.
With mesothelioma, however, complications arise. It can take twenty years from the time of initial exposure for symptoms to develop. In addition, a single point in time for the date of the injury cannot be determined, given that exposure happened on many different occasions.
Fortunately for those who suffer from mesothelioma, the law has been adapted for this unique situation.
The Statute of Limitations for Mesothelioma Cases and the Discovery Rule
The 1973 case of Borel V. Fibreboard Paper Prods. Corp established the precedent for asbestos cases known as the "discovery rule." The U.S Court of Appeals for the Fifth Circuit applied this rule, one that has also been used in medical malpractice cases, to cases involving mesothelioma.
This rule states that in order to clarify the statute of limitations for mesothelioma cases, people can pinpoint the date of the incident using the day they were diagnosed with mesothelioma. This provides an objective standard for personal injury claims of this nature.
Lawyers Experienced in Mesothelioma Cases  
At Jeffrey Glassman Injury Lawyers, Massachusetts mesothelioma cases are a specialty of ours. We know the ins and outs of all appropriate legal matters and will fight for you. If you have mesothelioma, contact us today for a free consultation.