Remember that busing accident that happened last year in Caroline County on Interstate 95? It was the accident that killed 4 bus passengers and injured another 50. Well, officials think that they've finally determined the cause — a drowsy bus driver.
It happened when the Sky Express was heading to New York City when it went off the road just before 5:00 a.m., according to the Richmond Times-Patch.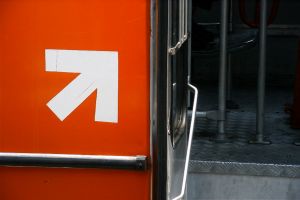 Federal officials conducted an investigation into the accident and say the company was at fault. The driver was only allowed 6 and a half hours to sleep before he was sent out on that trip, a trip that was scheduled for the time of day in which drowsy driving is most common. Drivers are to be scheduled with enough time to get rest between shifts. There are also hours of operation rules that prohibit a driver from spending too much time behind the wheel. Drivers need sleep and the safety of everyone involved relies on it.
Our Boston bus accident attorneys understand that commercial busing companies must allow their drivers enough rest before each trip. Allowing employees with this time is in fact a federal requirement that is used to help to reduce the risks of these kinds of accidents . The company reprimanded for not allowing the driver adequate rest time. Federal regulators were also reprimanded for allowing this company to continue to do business after it had received a number of safety violations prior to the accident.
"On the morning of May 31, it wasn't just the bus driver asleep at the wheel," said Deborah A.P. Hersman, NTSB Chairwoman. The company is also in big trouble for not complying with federal safety procedures.
The bus driver is now facing four counts of involuntary manslaughter. He will be in court on these charges later this year. The company had received more than 200 violations through nearly 95 roadside inspections in 2010.
The federal investigation determined that the company was at-fault for not meeting vehicle safety standards. Passengers were unrestrained, were thrown from their seats and were crushed underneath the vehicle's collapsed roof.
Two of the bus' passengers died from asphyxiation when they were crushed between the roof and seats. The other two died from blunt-force trauma. They were thrown through the windows on the bus and were stuck between the vehicle and the pavement.
A federal law, which went into effect last month, is working to tighten the safest standards for these kinds of buses. Officials are looking to enact even more, like ones to require seat belt usage and stronger roofs.
What's most alarming to safety advocates is that this accident, and many others just like it, are completely preventable. Still, we continue to lose lives. In this accident, three stages of safety failed: the driver, the operator and the regulator.

If you have been injured in a busing accident, contact Jeffrey Glassman Injury Lawyers to schedule a free and confidential consultation to discuss your rights. Call 877-617-5333.
More Blog Entries:
MBTA Accidents: Boston Seeing Increased Ridership?, Boston Personal Injury Attorney Blog, June 10, 2012