Stryker is a manufacturer of hip replacement products including the Stryker Rejuvenate. The Stryker Rejuvenate was recalled in 2012 because the replacement hip joint proved to be unsafe and to have a high failure rate. Unfortunately, thousands of patients have already experienced complications while many more who had the Stryker Rejuvenate implanted prior to the recall may start to experience health issues over the next few years.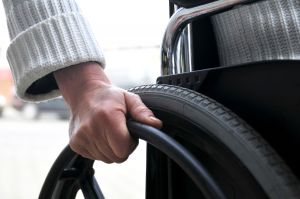 Our Boston hip implant lawyers know that the Stryker Rejuvenate has an even higher failure rate than many metal-on-metal hip replacement systems as the Rejuvenate had a unique design. The Stryker hip replacement product promised flexibility to patients by offering six different stems to fit inside of the femur and by offering a choice of 16 different necks. Unfortunately, this design has only served to give the Stryker Rejuvenate multiple ways to fail.
How Can You Tell if a Stryker Hip Implant is Failing?
The Stryker Rejuvenate hip replacement system can cause significant health issues, including tissue death and metallosis, which is a build-up of toxins in the body from the breakdown of metal. It can cause damage to the kidneys, lymph nodes, muscles, heart, nervous system and liver. The Stryker is also prone to failing within the first five years of being implanted.
Some of the signs that you should watch out for may indicate that your hip implant is failing or that other complications have developed include:
Discomfort in the hip or pain around the hip area.
Problems walking.
Inflammation.
The formation of a pseudo-tumor, which is a bulging collection of metal flakes and fluid that can form due to the metal of the Stryker hip implant coming off in the body.
If you experience these or other symptoms that indicate your Stryker hip implant may be failing, you should visit a doctor right away. A qualified medical professional can perform an X-ray in order to observe the position of the replacement hip joint and to observe the bone and joint.
An MRI or blood test can also be performed in order to measure the level of metal ions in the body. An elevated level of metal ions can be a good indicator of whether the Stryker hip implant has begun to cause problems.
Unfortunately, sometimes there are few symptoms associated with a Stryker hip implant failing until the problems become severe and until there is damage to the surrounding tissue or loss of bone. The longer it takes to make a diagnosis, the more damage is likely to occur in the body and the more difficult it is going to be to remove the defective hip implant and to resolve the health issues that the Stryker Rejuvenate caused. Regular screenings for problems, therefore, may be advisable if you had a hip replacement procedure using a Stryker product.

If you or a loved one was injured by defective hip implants, call Jeffrey Glassman Injury Lawyers for a free and confidential appointment — (617) 777-7777.
More Blog Entries:
More Evidence That Metal-on-Metal Hip Implants are Prone to Fail, Boston Personal Injury Attorney Blog, August 22, 2013.