According to a recent poll, about a third of Massachusetts residents feel that bicyclists, pedestrians and drivers interact with one another safely.
The Metro West Daily News reports that close to 50 percent of these people said that more bike lanes would be more effective in helping to keep these two-wheeled travelers safe out there. About 30 percent support efforts to improve enforcement of existing laws or pass stricter laws.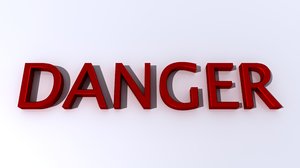 This survey was conducted just before a series of events focused on the way drivers, bicyclists and pedestrians share our roadways. It was all a part of the "Right of Way" series that kicked off on Sunday.
"As more commuters and hobbyists are leaving cars in the garage, drivers, bikers and pedestrians are forced to share more of our local roads," said Linda Polach, executive producer of WGBH.
Our Boston personal injury lawyers understand that everyone has a right to be there. And as we start seeing more and more bicyclists and pedestrians out there, we have to raise awareness in drivers about their presence and their vulnerability. The new series will be showing on WGBH and GateHouse Media's Wicked Local. it will be on air, in the papers and even on the radio. Don't forget the internet — it'll be there, too!
In 2010, there were close to 11 pedestrian fatalities in the state of Massachusetts, according to the National Highway Traffic Safety Administration (NHTSA).
There were also close to 10 bicyclists killed in Massachusetts in 2011. These accidents accounted for close to 2 percent of all the traffic accident fatalities. Unfortunately, that's a number that's one the rise.
With that being said, you might think that bicyclists have it easy out there since they didn't see nearly as many fatal accidents as pedestrians. But you'd be wrong. The reason these statistics look as they do is because typically we see more pedestrians than bicyclists. But as the warm season rolls in, that could soon change. More residents and visitors are hopping on two wheels, without worrying about the headaches of maneuvering a motor vehicle on our busy city roadways.
We're just not doing our part to pay attention. Many times, we rely on others to see us and to always yield to us. The truth of the matter is that we need to be one move ahead of everyone else — ready to elude danger when it strikes.
Officials with Boston University are always working to keep bicyclists and pedestrians safe in the area. Check these posters and promotional publications are now in use at Boston University that are now in use on the campus.
Lastly, we'd like to remind you of Bay State Bike Week: May 11-19.
No matter how you're traveling out there, whether it's on foot, with two wheels or in the driver's seat of a motor vehicle, you've got to remember that we're all out there together. As friends, coworkers, students and Massachusetts family, we've got to make sure we're keeping an eye on each other — especially on our roadways.

If you or someone you love has been injured or killed in an accident, contact Massachusetts Accident Attorney Jeffrey S. Glassman for a free and confidential consultation to discuss your case. Call (617) 777-7777.
More Blog Entries:
City of Boston and BU Join Efforts for Safer Pedestrian & Bike Travel, Boston Car Accident Lawyer Blog, April 5, 2013
Dorchester Pedestrian Accident Injures Two Children, Boston Personal Injury Attorney Blog, March 11, 2013