Many different types of elder abuse can occur in nursing homes in the Boston area. While most people worry about physical and financial abuse as primary risks for seniors, sexual abuse is a real possibility that could have devastating effects for an older nursing home resident.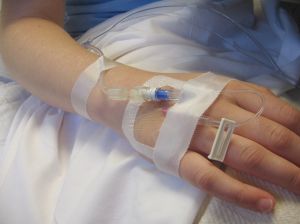 Victims of any type of nursing home abuse or neglect should consult with an experienced Boston nursing home abuse lawyer for help. Family members also need to be alert for signs of problems and inappropriate behavior, especially when nursing home residents are no longer able to communicate about the treatment that they are receiving.

Watching for Signs of Sexual Abuse in Nursing Homes
According to the Boston Herald, a 22-year-old aide in a nursing home was recently convicted of raping a 92-year-old resident who was confined to her bed and unable to communicate.
The victim of the sexual assault died in February of an unrelated condition. At the aide's criminal trial, a nursing supervisor testified about the abuse. She indicated that she attempted to enter the patient's room but the door was locked. When she was finally able to open the door, the aide was in the woman's private bathroom and the resident was found naked in bed from the chest down.
Like most types of sexual assault and inappropriate behavior, sexual abuse is a nursing home is not necessarily about sex but about power and abuse. Patients and their family members should not assume that this type of abuse is not possible simply because a patient is older and does not fit the typical stereotype of someone who is likely to be raped.
Family members should be alert for any signs of sexual abuse including blood in a patient's underclothing, irritation around the genital region, a patient not having underclothing on, or rips or tears in a patient's clothing. If a nursing home patient seems to be especially fearful around a particular aide or caregiver, this can also be a sign that some type of abuse is occurring.
Nursing homes need to have policies in place to protect residents from sexual abuse not just from staff members but also from other patients as well. Background checks on employees should be customary and there should be procedures to ensure that vulnerable patients are not put in a position where they may become a victim of a sexual attack.
If a nursing home fails to protect its patients, it can be held responsible for the abuse that occurs and legally liable for any resulting damages. In addition to taking legal action if the home is negligent in its policies or practices, victims and their family members may also pursue a claim based on agency rules. Employees of the facility act on behalf of the nursing home when performing their jobs, and a home can be liable if a staff member uses his position to be abusive in any way to a nursing home resident.
If you are a victim of Boston nursing home injuries, call Jeffrey Glassman Injury Lawyers for a free and confidential appointment — (617) 777-7777.
More Blog Entries:
Filepp v. Boston Gas Company – Timely Notice of Injury Crucial, June 8, 2014, Boston Personal Injury Lawyer Blog