The Massachusetts Department of Transportation is encouraging safe travel to reduce the risk of Boston car accidents over the Fourth of July weekend and is reminding motorists of to check the state's interactive traffic cameras webpage before setting out on a trip.
As we reported this week on our Boston Car Accident Lawyer Blog, travel is expected to dip slightly this weekend, compared to last year; still, more than 39 million motorists are expected to make trips of at least 50 miles from home.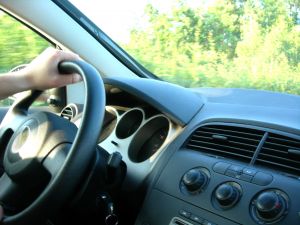 The state remind motorists they may also call 511 for the traveler information service and to receive alerts via e-mail, text or phone. Of course, you are reminded to not do so while driving!
In an effort to help alleviate traffic congestion, the state is suspending roadwork over the holiday travel weekend — though the presence of construction zones could still cause delays and increase the risk of an accident. The suspension of construction — including the Medford I-93 "93Fast14" bridge project, will begin at noon Friday July 1 and run until Tuesday morning July 5.
The one major exception will be the Wellesley Cedar Street Bridge over Route 9, which will be replaced in its entirety over the holiday weekend. Detours will be in place.
Toll plazas are scheduled to be fully staffed and Massachusetts State Police will be out in force, looking for speeders, aggressive drivers and drivers under the influence of alcohol or other drugs. Please slow down, drive responsibly and obey speed limits on roads and at Fast Lane toll plazas.
MassDOT will also be offering free coffee at service plazas from 10 p.m. Monday until 5 a.m. Tuesday. Eleven plazas along I-90 will offer the service, as will plazas along Route 3 in Plymouth, Route 128 in Beverly, Route 128/I-95 in Newton and Lexington, Route 6 in Barnstable and Route 24 at the plazas northbound and southbound.
The MBTA will also be offering increased service and free fares from 10:30 p.m. Monday until end of service.
"As in past years, the MBTA will transport thousands of people into Boston for the July 4th festivities on the esplanade," said MBTA Manager Rich Davey. "We encourage folks to take advantage of the extra service and let the T do the driving."

If you have been injured in a Massachusetts vehicle accident contact Boston Injury Attorney Jeffrey S. Glassman for a free and confidential appointment to discuss your rights. Call 877-617-5333.