Massachusetts State Police were forced to close down Route 3 in Plymouth between Exits 5 and 6 because of a rollover car accident.
According to Wicked Local, drivers were backed up way past Exit 5 and were forced to sit in near stand-still traffic on Route 3A as the detour was also backed up.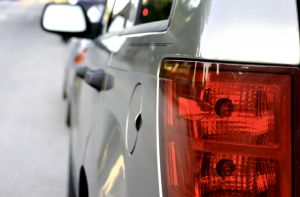 The car crash happened at a portion of the road identified as part of a repaving project in the area. According to Capt. John Rogers with Plymouth Police, only one vehicle was involved in this accident. The female driver was taken to Jordan Hospital and then was taken via Medflighted to Boston.
Our Plymouth car accident lawyers understand that some vehicles are more prone to rollover accidents than others. Still, everyone's at risk. According to the National Highway Traffic Safety Administration (NHTSA), there are close to 300,000 rollover accidents that claim about 10,000 lives each and every year. In 2003 in particular, more than 35 percent of deadly SUV accidents were the rollover accidents. Sport utility vehicles (SUV) have the highest rates for rollover accidents than any other kind of vehicle. Most commonly, the cause of these accidents is the fact that SUVs are more likely to carry heavy leads. This means that they're more likely to topple over.
Most of these accidents are directly related not only to the load carried on a vehicle, but the vehicle's stability when it turns. This is related to the vehicle's center of gravity and the track width, meaning the distance between the wheels from left to right (not front and back). When a vehicle has a high center of gravity and it has a narrow track, taking fast turns greatly increases the risks for a rollover. This problem is most common on vehicles that are 4-wheel-drive. These cars have a higher ground clearance for off-road driving.
There are ways that you can reduce your risks for a rollover accident though. According to the NHTSA, these are 5 tips (listed below) that all drivers should follow.
Rollover Safety Tips:
-Avoid conditions that increase your risks for a rollover accident, including driving under the influence, speeding, driving while drowsy, driving through inclement weather and driving erratically.
-Be cautious when driving along rural roads.
-Avoid erratic steering. If you lose control of your vehicle and slide off of the road, you want to calmly steer back onto the street. Jerking the wheel into one direction only increases your risks for a rollover.
-Make sure that your tires are always in good working condition. Make sure they're never too worn and that the tire pressure is always accurate. When your tires are worn, they're more likely to lose traction with the pavement and cause a rollover accident.
-Make sure you're not overloading your car. Your vehicle's manual should have a weight limit listed inside. When loading your vehicle with additional weight, make sure that you're driving slower and more cautiously.

If you or a loved one has been injured or killed in a car accident, contact Jeffrey S. Glassman for a free and confidential consultation to discuss your rights. Call (617) 777-7777.
More Blog Entries:
Truck and Bus Safety Focus of FMCSA as Holiday Travel Season Approaches, Boston Personal Injury Attorney Blog, September 25, 212
Weymouth Motorist Allegedy Flashes Knife During Traffic Dispute, Boston Personal Injury Attorney Blog, September 21, 2012