In Boston construction accidents, there are often a number of various routes of recovery victims may pursue. First and foremost, there is workers' compensation, which are benefits obtained by one's own employer. However, these benefits are generally limited to medical expenses and a portion of lost wages. Exclusivity rules written into workers' compensation law prevent an employee from suing an employer for more than that, and co-workers are generally protected by this too. But beyond that, there may be opportunity to pursue third-party liability action.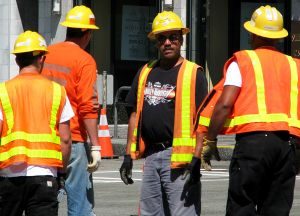 Third party liability lawsuits are especially prevalent in construction accident cases for two reasons:
The personal injuries are often quite severe, so the stakes are high.
There are numerous companies and individuals that have a hand in a construction project at any given time.
Liability for worker injuries depends on a myriad of factors, including whether the company in question owed some duty of care to the plaintiff. 
In a recent construction accident lawsuit out of Washington state, the Washington Supreme Court ruled in favor of one defendant in a third-party liability action, finding that one company had no right to control the actions of the on-site safety planner, whom plaintiff had also sued.
According to court records, plaintiff working at a nuclear facility that was being dismantled fell 50 feet through an open catwalk hatch and onto an open concrete floor. The personal injuries he sustained were severe. He collected workers' compensation benefits, but also in turn filed a third-party liability lawsuit against the construction sites safety planner, as well as the safety planner's employer (a Massachusetts-based firm) and an intermediate company, defendant ELR. Against the intermediate company, plaintiff asserted a claim of respondeat superior, which is Latin for "let the master answer."
Prior to trial, the judge granted summary judgment to ELR as a matter of law, finding ELR could not be liable for the safety planner's actions because it didn't have any control over the safety planner's work.
At trial, the court instructed jurors on the borrowed servant doctrine, which is an extension of respondeat superior. The borrowed servant doctrine is a common law principle holding that the employer of a borrowed employee (rather than the worker's regular employer) is liable for the worker's negligent actions if those actions occurred while the worker was under control of the temporary employer.
Jurors in turn concluded that because the safety planner was a "borrowed servant" of plaintiff's employer, then only plaintiff's employer would be potentially liable for the safety planner's allegedly negligent actions. Because the exclusive remedy provision prohibits an employee from suing an employer for negligence after collecting workers' compensation, a judgment was entered in favor of defendants.
Plaintiff appealed, but both the appellate court and the state supreme court affirmed.
The question turned largely on whether plaintiff's employer had exclusive control over defendant's actions. Plaintiff argued this fact should have been a matter of law, to be decided prior to trial by a judge, while defendants argued it was a matter of fact for the jury. The higher courts ultimately agreed with defendants.
If you have suffered personal injury in Massachusetts, call Jeffrey Glassman Injury Lawyers for a free and confidential appointment — (617) 777-7777.
Additional Resources:
Wilcox v. Basehore, Feb. 9, 2017, Washington Supreme Court
More Blog Entries:
Victim of NYC Crane Collapse Sues City for $30 Million, March 31, 2017, Boston Construction Injury Lawyer Blog