The holiday season is a time when your kids probably got a lot of new toys. All of these new products coming into your home can provide your children with hours of fun over the holiday break and in the coming months. Unfortunately, they can also present a risk to your kids. The problem is that not every toy is safe and that parents often are unaware of recalls or dangers until it is too late and their kids have suffered an injury.
Every effort is made to try to stop defective and dangerous toys from coming into the country or being sold. Unfortunately, our Watertown personal injury attorneys know that bad toys still make it to the shelves and into people's homes every day. As a parent, the best thing you can do is to become aware of toy recalls, to educate yourself about toy dangers and to supervise your kids as they play with new gifts.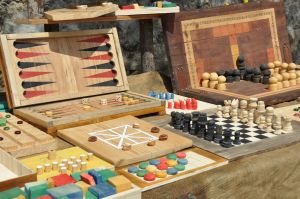 The Latest Toy Recalls
On November 29, 2012, the U.S. Consumer Product Safety Commission (CPSC) released a news report on their joint efforts with U.S. Customs and Border Patrol (CBP). According to their report, they indicated that more than 2 million dangerous or defective items were kept out of the hands of kid this year as a result of CPSC and CBP efforts. Further, over the past four years, more than 8.5 million units of around 2,400 different toys and products have been seized at ports coming into the United States.
Despite the effectiveness of efforts to stop dangerous toys from coming into the U.S., kids still die each year as a result of incidents involving either imported or locally-made toys. The CPSC 2010 report on toy recalls indicated that there were 44 recalls in 2010 and that 15 kids died because of toys in 2009.
Avoiding injuries and deaths due to dangerous toys is a top priority in 2013 and in the future. To help ensure your child doesn't become a statistic, keep up to date with the latest recalls on toys. Some of these recalls include:
The Izoard XP Bicycles. These bicycles were recalled by Wilier Triestina due to a fall hazard. Information on refunds or replacements can be obtained at (888) 849-7779.
Norco Havoc Bicycles from 2011. Norco is recalling the bikes as a result of the risk of cracking at the joint near the intersection of the down and top tube. For more information on the recall or a replacement, call (800) 227-5579
Bath seats from Dream on Me. The recall in this case was prompted by a drowning hazard. The seats tip over too easily, putting kids at risk. Call (877) 201-4317 to get your free replacement.
These are just a brief sampling of some of the latest toy and kids products that could present a danger. To make sure that your child has a safe holiday season, Recalls.gov provides you with a detailed list of appropriate websites to visit to learn all about recalls on all different products. The U.S. Consumer Product Safety Commission also maintains a page on their site dedicated to Recalls and Product Safety News that you can visit to keep up-to-date.

If your kids have been injured by defective toys in the Greater Boston area, contact the product liability attorneys at Jeffrey Glassman Injury Lawyers, LLC for a free consultation to discuss your claim. Call (617) 777-7777
Additional Resources:
Defective Products Endangering Your Household, Boston Personal Injury Attorney Blog, October 10, 2012.