Whenever anyone talks about lawsuits and big verdicts, they quite often think of the woman who sued McDonald's when she was burned by hot coffee in her car. People often use that story as an example of how lawsuits are out of control in this country.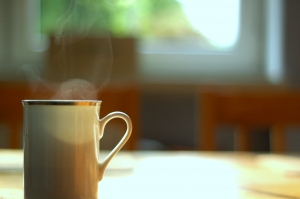 In reality, most people have very little idea as to what actually happened in that case. The victim had a hot cup of coffee in a car but was not driving. She was a passenger. The coffee was not just hot, but was around 210 degrees, because the company chose to hold their coffee just below boiling. The company had received nearly a thousand reports of customers being burned by their coffee – including children and elderly – and still refused to lower the temperature. Another fact most people don't know is the woman suffered third degree full thickness burns to her crotch and legs, as it actually burned through her pants, and, despite that extreme pain, she offered to settle the case for less than $15,000, but the company refused.

It was only after hearing all of this that a jury decided to award such a high verdict, mainly based upon the company's alleged willful wanton disregard for customer safety. As our Boston personal injury attorneys can explain, despite a common misconception, the vast majority of plaintiffs have been seriously injured and are in need of an appropriate financial settlement or jury verdict to compensate them for the full extent of their losses.
While many think of the McDonald's case just mentioned, coffee burns still happen, and new cases are being filed. According to a recent report from 13 News Now, a police officer is suing Starbucks over coffee burns, but defendant is alleging these burns were not serious, because plaintiff apparently went home first rather than seeking immediate medical attention.
During trial, plaintiff testified after getting burned by the extremely hot coffee, "he froze in pain." At this point he immediately drove his patrol car back to the station to get his personal vehicle, took photographs of burn, then went to an urgent car facility for treatment for his burns. According to defendant's attorney, he was not at doctor until two hours after his burn injury occurred.
Plaintiff claims he took the photographs because he knew he would have to show his employer, and not because he was planning to file a lawsuit. He is seeking at least $50,000 in damages for his physical pain and suffering, emotional distress, and estrangement from his wife.
If you are involved in an accident, one of the most important things you can do is seek immediate medical attention. You should never decline medical attention when offered, and it is best not to go anywhere else prior to seeking treatment. Not only will it allow you get more immediate medical treatment, which may limit the extent of your pain and suffering, it will help the hospital create a near contemporaneous record of your injury, which your personal injury attorney can use to prove your case.
If you are injured in an accident in Boston, call Jeffrey Glassman Injury Lawyers for a free and confidential appointment — (617) 777-7777.
Additional Resources:
NC cop suing Starbucks over coffee burns drove home first, May 5, 2015, 13 News Now
More Blog Entries:
Wilkins v. City of Haverhill – Massachusetts Supreme Court Weighs Slip-and-Fall Claim, May 23, 2014, Boston Personal Injury Attorney Blog