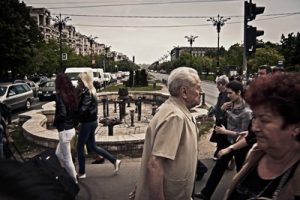 Plymouth, MA (July 13, 2018) – A pedestrian in Plymouth, Massachusetts was hospitalized after being struck by a car on Thursday night.  The pedestrian, whom police have identified as a 70 year old man, was walking along Water Street late Thursday when the collision occurred.  An ambulance, along with police officers, arrived on the scene shortly after the incident.  The ambulance transported the man to South Shore Hospital with lower leg injuries that are not life-threatening in nature.
Police are actively investigating the cause of the crash.  It appears as though the driver remained on scene and assisted the law enforcement investigation.  There is no word on any charges arising from the accident at this and officers have not identified the vehicle or driver that hit the pedestrian.
Boston Pedestrian Injury Attorney
Pedestrians are some of the most vulnerable individuals on our roadways.  In Boston and surrounding areas, there are thousands of pedestrians around the city on a daily basis.  Because of the urban area in which we live, many people choose to walk or ride their bicycles around the city instead of opting for more traditional modes of transportation.  Pedestrian accidents typically result in more serious and catastrophic injuries on average than a vehicle vs. vehicle accident.
Pedestrian accidents can pose many complicated issues.  Many times, these issues relate to the relative fault of the pedestrian or the driver.  In a pedestrian accident, it is important to determine if the pedestrian followed all laws and regulations prior to the accident.  This includes whether the pedestrian was in a marked crosswalk, if they looked both ways before crossing the road or if they were otherwise distracted by things such as music or a cell phone.  All of these factors are crucial in assessing liability in a pedestrian accident.
In any case where a pedestrian is hurt and the injuries are not their fault, the pedestrian can make a claim for personal injuries arising out of the crash.
If you have experienced a pedestrian accident in our city, you have legal rights and need to speak with a personal injury attorney immediately.  At he Jeffrey Glassman Injury Lawyers, we focus our practice on personal injury, including pedestrian accidents.  You should not try to handle a matter like this on your own, there is too much at stake. To discuss your case with us for free, please call us at 617-367-2900.
Note for readers: Information provided in this post is gathered from secondary sources and not independently confirmed for accuracy. Please bring to our attention any inaccuracies that may be included so they may be corrected, or information removed as requested.

DISCLAIMER: Information provided in this post is not intended to be used as legal or medical advice, nor disrespect the victims or families in any way.  We are providing this post for general information on everyday tragedies and presented in a manner to protect and honor the victims and their families. Minor differences can change the outcome of cases, based on jurisdictional laws.  The information provided in this post should not be relied upon as legal or medical advice. We suggest seeking assistance from legal or medical professionals for your personal circumstance, when necessary.