Transvaginal mesh (TVM) products are currently the subject of thousands of lawsuits brought by patients who had the surgical mesh implanted to treat pelvic organ prolapse or stress urinary incontinence.
The thousands of victims suffering from the dangerous side effects of TVM have to live with their story every day and have to cope with the ongoing pain and problems. Many people, however, may be unaware of TVM, of its dangers to patients or of the broader risk illustrated by this defective medical device.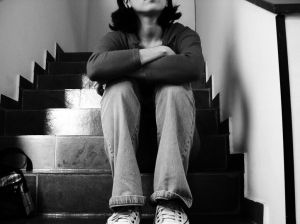 Recently, PBS aimed to draw more attention to the issue of transvaginal mesh products in the documentary entitled Need to Know. The documentary aired for the first time on March 22, 2013. Our Boston transvaginal mesh attorneys know that every patient who experienced transvaginal mesh complications deserves some type of compensation but that many people aren't aware of their rights. Programs such as the Need to Know segment of PBS can help to educate patients and the public about what went wrong with TVM products.
The Problem with Transvaginal Mesh Products
Transvaginal mesh products can cause a number of serious health problems once implanted. Some of the potential complications include:
Erosion of the mesh.
Pain, especially during sexual intercourse.
A relapse of the pelvic organ prolapse.
Puncture/perforation of the bowels, intestines, bladder or blood vessels near to where the mesh was in the vaginal wall.
Urinary/incontinence problems.
Vaginal bleeding, chronic discharge or drainage.
Vaginal infection.
Scarring of the vagina.
Shortening of the vagina
.
These side effects occur far too often and leave many patients struggling to get medical treatment to try to resolve the complications. Often, multiple complex and expensive surgeries are required, putting patients through a terrible ordeal.
All of these serious side effects raise the question: how did this product ever get on the market? PBS largely focuses on this issue in its Need to Know Documentary because it is an issue that led not just to dangerous TVM products but also to many other dangerous medical devices as well.
The problem is that the medical device came to market under special 510(K) rules. These rules allow for a device to be fast-tracked as long as there is already a substantially similar product on the market that has never been subject to a formal recall.
TVM was thus pushed through because it was substantially similar to a previous existing product. There was little testing or oversight of the new TVM products nor was their verification that the device they were based on was still considered safe. Instead, the medical device came to the market and caused thousands of patients to get hurt because of the lack of proper testing and oversight.
The PBS segment raised attention to this very important issue and it is one every American should be very concerned about as more dangerous devices like TVM could find their way into doctor's offices and hospitals nationwide.

If you or a loved one has suffered a transvaginal mesh injury in Massachusetts, call Jeffrey Glassman Injury Lawyers for a free and confidential appointment — (617) 777-7777.
Additional Resources:
Transvaginal Mesh Defect Results in Multi-Million Dollar Verdict, Boston Personal Injury Lawyer Blog, March 23, 2013