The Daily News Tribune has published a useful guide for parents seeking to properly insure their young drivers.
As our Boston Car Accident Lawyer Blog reported earlier this spring, summer is a dangerous time for Massachusetts car accidents involving teenagers. The National Highway Traffic Safety Administration reports that traffic accidents are the leading cause of death among teenagers ages 15 to 20. In 2008, more than 228,000 young people were injured and 2,739 were killed in traffic accidents. In Massachusetts, 68 young motorists lost their lives.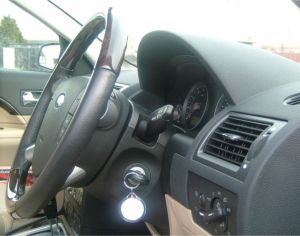 Well over half of all teen drivers in Massachusetts will be in a car accident during their first two years on the road.
Here are the steps you should take to help protect your teen:
-Add your teen to your insurance policy: Massachusetts law requires your child be added to your insurance policy when he or she gets a driver's license. Begin the conversation with your insurance agent early.

Cost: The cost of insuring a teen driver depends on a number of factors, including driving record and experience, age and type of vehicle being driven, and where you live. Many parents are shocked to learn how much it costs to insure a teen driver. However, given the frequency of accidents, it may be worthwhile to select a higher premium with a lower deductible.
A car for your teen: SUVs have a higher accident rate than passenger cars. Their higher center of gravity also makes them more prone to rollover accidents. Additionally, the larger vehicle may give a teen a false sense of security. Conversely, smaller two-door vehicles have a higher injury rate. Newer cars with anti-lock brakes and airbags have fewer serious injury accidents. Vehicle safety ratings are available through the Insurance Institute for Highway Safety.
High-performance sports cars are often a poor choice for teen drivers. The insurance premiums alone may be enough to discourage allowing a teen to drive a sports car. Regardless of the car you choose, checking the insurance rates is a good idea before finalizing plans as your choice of vehicles can have a dramatic impact on the cost of insurance.
Massachusetts Law: Drivers under 18 will be issued a junior operator's license. For the first six months, they cannot drive with friends unless a driver over the age of 21 is riding in the front passenger seat. Until they are 18, teens are not permitted to drive between 12:30 and 5 a.m. unless with a parent. Violations can result in a 60-day license suspension and a $100 fine.
Junior operators face a 90-day license suspension for speeding and must pass the learner's permit and road tests again. Additionally, they will be required to pay a $500 reinstatement fee and complete a Driver Attitudinal Retraining Course.
Visit the Massachusetts junior operator's website for more details.

Advanced Driver's Courses: Enrolling your teen in advanced training can be a good idea. Parents should also monitor their teen's progress and continue to set limitations on their driving rights. The state laws set minimum standards. But no two young drivers are alike and a parent is in the best position to monitor a child's competence behind the wheel.

Focus on Safety: Continue to have frequent conversations with your child about the dangers of poor driving habits, including distracted driving, drunk driving and speeding.

If you have been injured in a Boston car accident or an accident elsewhere in Massachusetts, contact Jeffrey Glassman Injury Lawyers for a free and confidential appointment to discuss your rights. Call 877-617-5333.