In early December, Boston.com wrote of a deadly tunnel collapse outside Tokyo. The collapse resulted in nine deaths and led to calls to spend more money on the aging infrastructure in Japan.
While this accident was a world away, it is a clear and tragic illustration of the devastating consequences of the failure to maintain bridges, tunnels, buildings and other essential infrastructure of cities and towns. Unfortunately, in America, our infrastructure is aging too and our Boston injury attorneys are concerned that individuals could be in danger if a collapse occurs. Construction workers are needed to do repairs on failing infrastructure and aging buildings, but could also be at risk when working on failing structures.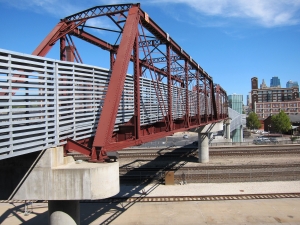 Construction Site Risks
With more bridges, tunnels, roads and buildings in need of repair as America ages, more construction work will become necessary in the coming years. Unfortunately, working with aging buildings and structures comes at great risk for construction workers. Those in the construction industry may be asked to tackle tough jobs at dilapidated structures and could be at risk of:
Crushing injuries due to falling bridges, ceilings, tunnels and other structures.
Fall injuries, including falls to a lower level if aging floors in buildings cave in.
Scaffolding injuries when performing work on bridges or on tall buildings and skyscrapers throughout the United States
Gas explosions due to aging pipelines. According to Pipeline Safety Awareness, pipelines stretch across 2.6 million miles in the United States and more than 50 percent of the pipelines were constructed during the 1950s and the 1960s. Construction workers can be injured both when called upon to repair aging pipelines and when performing other construction work on the aging infrastructure that disturbs a gas or other pipeline.
Of course, injuries can happen on any construction site. However, the potential risks to construction workers are exacerbated when construction workers are doing work on old and failing infrastructure. The added danger comes not just from the fact that the buildings or structures might collapse or fall, but also from the fact that work done in the past (such as electrical work) may have been done to different safety codes and standards than those used today.
Staying Safe on Construction Sites
Those performing work on repairing the aging infrastructure in the United States need to be aware of the added risks of working on old structures, old buildings, old bridges and old tunnels. Employers need to account for any and all potential risks to their employees and those actually performing the work need to be on the lookout for dangerous situations that could put them at risk.
In most cases, if a construction accident occurs, the employer will be held responsible and the worker will be compensated through a workers' compensation claim. For some construction injuries, however, a third party is responsible (such as a project manager) and the construction worker will be able to file a personal injury cause of action to recover more compensation than could be obtained in a workers' compensation claim.

If you or a loved one has been involved in a construction accident in the Greater Boston area, contact the construction accident attorneys at Jeffrey Glassman Injury Lawyers, LLC for a free consultation to discuss your claim. Call (617) 777-7777.
Additional Resources:
Reducing Risks of Accidents in Boston One Road at a Time, Boston Personal Injury Attorney Blog, March 23, 2012.