Massachusetts state law says that dangerous sexual offenders are no longer allowed to live in nursing homes. Recently, the Massachusetts Supreme Judicial Court ruled that law to be unconstitutional, according to boston.com.
The unanimous vote concluded that the rights of one specific sexual offender were violated after a local nursing home asked him to leave because of his offender status. The state law that banned these individuals was initially invoked back in 2010.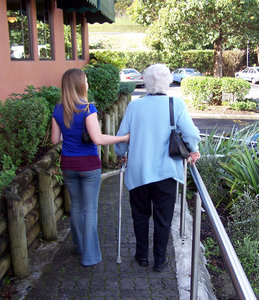 Advocates for the rights of these sex offenders believe that they too need long-care living facilities. They're hoping that nursing home administrations will start allowing Level 3 offenders into their facilities, since the previous law had been proven unconstitutional. Opposing parties believe that by allowing these sexual offenders into the homes that they are increasing the risks of sexual-related nursing home injury in Boston and elsewhere. They believe that residents should be protected from these individuals while living in these facilities.
Our Massachusetts nursing home neglect lawyers understand the risks of allowing offenders to live in these homes. The law stated that these people lost certain protections, like right to privacy, when they were labeled as offenders. Level 3 represents a group of offenders that the government has concluded is likely to reoffend in the future.
"Those who have been released from incarceration…are free to live where they choose and to move freely within and without the Commonwealth," said Justice Fernande R.V. Duffly.
The State Constitutions clearly protects a person's decision on where to live.
Some believe that this specific ruling only applies to the sexual offender that was up for discussion in this particular case and not for our society as a whole. Advocates are hoping that local nursing homes won't start acting as if the law doesn't exist anymore. Others argue that this change will in fact apply to everyone from here on out. If it's unconstitutional to ban one person from living in a chosen assisted living center for being a Level 3 offender then it's unconstitutional to ban anyone else that meets the same criteria.
Previously, many nursing homes would gladly deny residency to Level 3 offenders and used the previous law as they're defense. They argued that the banning of these individuals helped to protect residents, visiting family members and employees.
The recent ruling only focused on the ban of Level 3 offenders. No other individuals were taken into account in this decision. The ruling also did not take into account the locations of these areas and their location in reference to local schools.

If you or a loved one has been injured due to nursing home neglect or abuse in Massachusetts, contact Jeffrey S. Glassman for a free and confidential appointment to discuss your rights. Call (617) 777-7777.
Additional Resources:
Mass. high court says ban on sex offenders living in nursing homes is unconstitutional, by Kay Lazar and John R. Ellement, boston.com
More Blog Entries:
Massachusetts Car Accidents Cost Big Bucks in Medical Costs and Lost Work Days
August 19, 2011
Fall Season Brings Wild Animals and Increased Risks of Fatal Car Accidents in Massachusetts
August 20, 2011