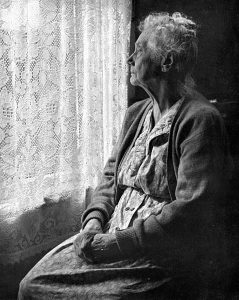 Nationwide, nearly 8 million people are estimated to receive long-term medical care in facilities such as nursing homes and rehabilitation centers.  While these medical facilities are entrusted with the care of our most vulnerable residents, many times this trust is broken by stories of abuse and neglect towards patients.  In most cases, the abuse and neglect is made worse by the fact that the patient is frail, either mentally, physically or both, and is unable to properly advocate for themselves in these settings.
Common Types of Abuse and Neglect
While every case of Massachusetts nursing home abuse and neglect is different, there are several common themes which tend to recur in these situations, such as:
Physical injuries from neglect such as bedsores
Physical assaults
Sexual assaults and sexual abuse
Broken bones and other injuries resulting from improper monitoring
Over-medication
Misdiagnosis or mistreatment of existing medical conditions
Failure to take proper measures to mitigate or reduce the risk of death in medical emergency cases
Sometimes, these signs are obvious.  A nursing home resident may also manifest abuse and neglect by showing emotional and physical symptoms such as anxiousness, depression, withdrawal and an increase in physical illness.  These signs are general, however, and cannot always be attributed to neglect in every case.
Massachusetts Nursing Home Lawsuits
Starting a lawsuit against a nursing home is never an easy process.  A suit against a nursing home can be based on a number of grounds, including improper training of staff, improper supervision or failure to report.  Nursing home workers have a legal duty to report suspected abuse and neglect and failure to do so can result in civil liability for the worker who knew of abuse but did nothing about it.
Nursing homes are powerful businesses who typically have the financial capital for a legal battle.  Therefore, these cases can tend to drag out and take a significant period of time to resolve.  The issues are very complicated and require review of thousands of pages of medical records and other notes maintained by the facility.
Boston Nursing Home Attorneys
At Jeffrey Glassman Injury Lawyers, we are not intimidated by a case of nursing home abuse and neglect.  Our team has what it takes to handle these difficult claims with the time, attention, and supreme competence that they deserve.  If your loved one has suffered injuries at the hands of a nursing home please call our Boston office at 617-367-2900 to discuss your case for free with one our experienced personal injury attorneys.
Note for readers: Information provided in this post is gathered from secondary sources and not independently confirmed for accuracy. Please bring to our attention any inaccuracies that may be included so they may be corrected, or information removed as requested.
DISCLAIMER: Information provided in this post is not intended to be used as legal or medical advice, nor disrespect the victims or families in any way.  We are providing this post for general information on everyday tragedies and presented in a manner to protect and honor the victims and their families. Minor differences can change the outcome of cases, based on jurisdictional laws.  The information provided in this post should not be relied upon as legal or medical advice. We suggest seeking assistance from legal or medical professionals for your personal circumstance, when necessary.