A recent report by Health News Digest reminds us teens are not the only victims of Boston car accidents involving young drivers. Too often, innocent motorists on the road, or bicyclists or pedestrians, are seriously injured or killed in accidents with teen drivers.
We often place attention on the teen driver in fatal accidents but our Boston personal injury lawyers are here to focus on all victims and their families following a Massachusetts car accident involving a teen driver.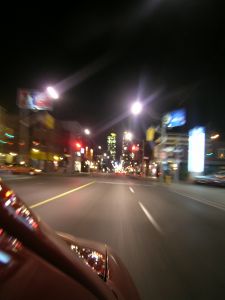 According to Health News Digest, the Children's Hospital of Philadelphia (CHOP) and State Farm Insurance, 681,000 people a year are involved in a crash with a young driver. Over 40,000 people were injured; 30% of the fatalities from these crashes were not occupying the car driven by the young driver.
The purpose of the report is to not only provide valuable data for safety advocates, but to also measure the success of education, laws, and programs in reducing teen crashes and the impact they have on the victim's community. The report utilizes 11 indicators to help law officials and safety specialists determine progress in influence behaviors of teen drivers. The research indicated that four areas need improvement: speeding, driving under the influence, use of seatbelts, and distracted driving.
Over 50% of teens who were killed in crashes were speeding; 40% tested positive for blood alcohol content; 16% reported distraction at the time of the accident; and over 50% were not wearing seat belts.
More teens die from fatal car crashes than from suicide, homicide, and cancer combined, according to the report. It's reported that 24% of total teen deaths are teen drivers or peer passengers.
One conclusion can be drawn from the research and that is that driver inexperience leads to a lot of these tragedies. States that mandate strong graduated driver licensing laws seem to be on the right track. In a recent post on our Boston Car Accident Lawyer Blog we reported that fatal accidents for young drivers in Massachusetts have decreased 75% over the last 3 years. Massachusetts is one state that has seen results since introducing the GDL program and enforcing stricter laws on teens.
The next step is to focus on teen driving behaviors like drunk driving, distracted driving, failing to wear a seat belt, and speeding, in order to reduce the number of teen driving fatalities each year. Organizations like Mothers Against Drunk Driving and Focus Driven will play an important role.

Contact the experienced injury attorneys at Jeffrey Glassman Injury Lawyers if you or a loved one has been injured in a car accident in Boston or the surrounding areas. For a free and confidential appointment call (617) 777-7777.