A number of new systems may be hitting Massachusetts roadways to help track lost or confused older drivers. OnStar and GM's signature services have always been able to locate vehicles that were equipped with these systems, but for the first time they're available as add-ons to non-General Motors vehicles. These systems aim to keep track of senior drivers and help prevent car accidents in Massachusetts.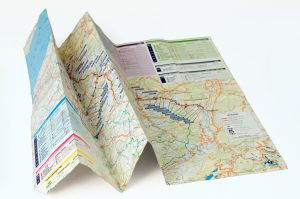 The Alzheimer's Association markets a number of devices under a program called "Comfort Zone." These devices include CalAmp tracker and the Sendum tracker. Both of the devices can be yours for less than $300, with an activation fee of $45 and a monthly fee of $44.99. For some, these systems may be worth every penny as they're able to locate a vehicle in less than 15 minutes.
In today's economy, our Boston personal injury attorneys understand that this might be a bit pricey. Other devices cost less than $100 to install and only charge of a monthly fee of $14.95. With these devices you can locate either a vehicle or the person carrying the device once a day.
The OnStar system was previously offered on new GM vehicles. But this week launched availability on most all vehicles. This system has a GPS-based feature that allows the contract holder to request information regarding the vehicle's location. This information is typically obtained through a local law enforcement agency.
Some of the OnStar systems can be housed in your vehicle's rear-view mirror. Not only is the contract holder able to locate a vehicle if it has turned up missing, but the system can also be used to get specific turn-by-turn directions.
The Silver Alert is another system that many places are using to specifically target older drivers. The program was started in Oklahoma in 2005. The Silver Alert program is designed to quickly disseminate descriptive information about a missing person. With quick information distributions, citizens in the affected area can be on the lookout for the missing person and then can notify local law enforcement with any relevant information. Silver Alerts are typically broadcast on signs on the Interstate highways and toll roads. Currently Silver Alert requirements state that a resident must be 60-years-old or older and there must be "a clear indication:" that the elderly person is suffering from some deterioration of "intellectual facilities."
According to the Alzheimer's Association, more than 60 percent of Alzheimer's patients will, at least at one point in their life, wander off and become lost. For this reason, it is important that we keep an eye on our older loved ones and to do your part to help them reach a decision about when it's time to hang up the keys.

If you have been injured in an accident in the Boston area, contact Massachusetts Personal Injury Attorney Jeffrey S. Glassman for a free and confidential appointment to discuss your rights. Call (617) 777-7777.
Additional Resources:
Alerts, new technology helps wandering senior drivers, by Steven Cole Smith, Sun Sentinel
More Blog Entries:
New Program Aims to Assist Baby Boomer in Car Accidents in Boston and Elsewhere, Boston Personal Injury Attorney Blog, May 27, 2011
Raising Awareness of Fall Accidents in Boston and Elsewhere, Boston Personal Injury Attorney Blog, June 21, 2011