Officials with the Insurance Institute for Highway Safety (IIHS) released annual ratings of child booster sea models. Less than 20 of the more than 30 new models got a top rating of "Best Bet" and only one was rated as a "Good Bet".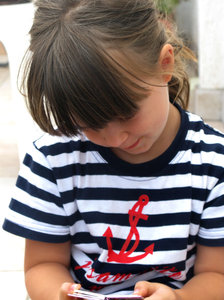 According to Occupational Health & Safety (OSHA), officials also reported that some children should be in these seat until they're as old as 12.
Our Boston child injury attorneys understand that children between the ages of 4 and 8 are about 50 percent less likely to sustain injuries in the event of an auto collision when they're properly riding in a booster seat. If more parents were to keep their children in booster seats until they're 12-years-old, safety officials believe that fewer children would face injuries in auto accidents. According to CBS, car accidents continue to be the number one cause of death for children under the age of 13.

IIHS ratings take the guesswork out of selecting boosters most likely to provide good lap and shoulder belt fit in a range of vehicles. Unlike child restraints with built-in harnesses, booster seats rely on vehicle safety belts to restrain children. Boosters are supposed to make adult belts better fit children. Booster seats are for kids who have outgrown forward-facing restraints.
Keep your child in a booster seat until he or she is big enough to fit in a seat belt properly. For a seat belt to fit properly the lap belt must lie snugly across the upper thighs, not the stomach.
In all, there are 58 BEST BET and five GOOD BET boosters for 2013, including the newest seats and older models whose ratings carry over from prior years. But these seats are no safe bet if they're not being used and if they're not being properly installed.
Remember that close to 75 percent of car seats are not used or installed correctly, so before you hit the road, check your car seat. You might think it's a no-brainer, but you'd be wrong. If you're having even a little trouble, or if you just want to double check, stop by one of the National Highway Traffic Safety Administration's (NHTSA) Child Car Seat Inspection Stations throughout the state. At these stations, certified technicians will inspect your child car seat, in most cases, free of charge – and show you how to correctly install and use it.
Children have no one else to depend on for their safety. And when it comes to safety out there on the open road, they can do virtually nothing to defend themselves. This is why it's critical for parents to step in and take the lead. Make sure your child is properly buckled during each and every car ride.
If you or someone you love has been injured in a traffic accident, contact Jeffrey S. Glassman for a free and confidential appointment to discuss your rights. Call 888-367-2900.
More Blog Entries:
Massachusetts School Bus Driver Arrested on Multiple Charges — Kidnapping, Boston Personal Injury Attorney Blog, November 9, 2012
Massachusetts' Safe Routes to School Gets 500th Partner!, Boston Personal Injury Attorney Blog, October 1, 2012