New advances in traumatic brain injury diagnostics can help in obtaining damages for those affected, according to a recently-released study.
Traumatic brain injury or "TBI" as it often called, is a term that encompass several very serious medical conditions involving trauma to the brain. While it is hard to think of any brain injury that permanently changes one's cognitive abilities, motor control, speech patterns, and ability to function on a basic level as anything but catastrophic, there is a medical condition known as mild traumatic brain injury or "mTBI."
Mild Traumatic Brain Injury (mTBI) in Boston Personal Injury Cases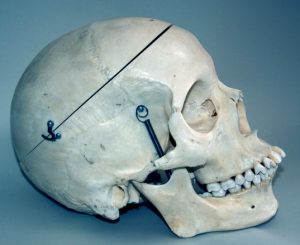 According to the Brain Injury Association of America, mild traumatic brain injury is a somewhat misleading term. It does not mean that the damage to the plaintiff's brain was mild, but rather the injury that caused the brain injury were less severe than typical.  In other words, a serious brain injury can result from a seemingly minor injury, and that injury can result in very severe traumatic brain injuries, but there was a low chance of suspecting brain injury from the less severe looking injury.  This in terms leads to denials by insurance companies and claims that the plaintiff is malingering or even faking the brain injury in order to get compensation. As our Boston brain injury lawyers can explain, new scientific discoveries and testing methods are being developed that are designed to lead to early diagnosis, even on the side of a football game for example, and this can aid in proving damage in a personal injury lawsuit or even a workers' compensate case.
New Diagnosis Tools for Boston Brain Injury Cases 
As discussed in a recent article from the National Law Review, new studies are checking for how a puplillary light reflex can be used to determine if mild traumatic brain injury is present following an accident. This is considered a non-invasive procedure that provides what doctor call a window into the brain in determining injuries.
There is nothing new about checking a patient's eyes following a head injury.  Doctors or medical personnel/athletic trainers are commonly looking for fixed or dilated pupils that may indicate a brain injury.  However, this new technique involves looking at the pupillary light reflex.  The theory is that when someone suffers a mild traumatic brain injury, the presence of this brain injury will be relevant when using a device called a pupillometer.
A pupillometer is a handheld device that can be full automated.  When it scans the patient's eyes, it will determine the baseline reading after the accident occurred, hopefully as soon as possible following the accident, and then detect changes in how the pupils respond to light over time. These devices can be used when a patient is first administered to the emergency room and can be predictive in assessing whether a patient has suffered a mTBI and even the amount of damage. The sooner a brain abnormality is detected, the better chances there will be of treating it and preventing further damage.
One thing to keep in mind is that these devices are very expensive, so they are cost prohibitive at this time of having them used on a large scale basis outside of the emergency room setting.  However, the goal is to have them manufactured in greater quantities at cheaper prices which will possible if the customer base is there. This means that they could eventually be at nurses' stations at schools, with athletic trainers at a high school, and carried by paramedics.  The sooner a reading is taken, the easier it would also be to prove the injury in a personal injury case or a workers' compensation action.
This is essential, since the more detailed a medical record is and the sooner in time a plaintiff or claimant documented his or her injury, the greater the chance of a full and appropriate recovery.  However, this is something a plaintiff suffering from any type of traumatic brain injury should discuss with his or her Boston personal injury lawyer because the facts are never the same in any two personal injury cases – especially ones that involve  a traumatic brain injury.
Damages in Boston Brain Injury Cases
Cases involving a brain injury, whether we are dealing with a traumatic brain injury or a mild traumatic brain injury, often involve more damages than other types of personal injury cases. In this context, when we say damages, we are talking about damages at law, which means a monetary loss.
In a typically personal injury lawsuit filed in Boston, damages consist of the following:
Pain and Suffering
Lost Wages
Past Medical Expenses
Future Medical Expenses
Rehabilitation Expenses
Continuing Care Expenses
Special Damages
Burial and Funeral Expenses in Wrongful Death Actions
In a personal injury lawsuit involving a traumatic brain injury, the types of damages are still the same, but the amounts are often much higher.  When a patient is admitted to the emergency room with a brain injury, the medical intervention may be extensive. They may need to do a medical reduction if there is swelling from a close head wound, or they made actually need to do an open reduction which involves drilling into the plaintiff's skull to alleviate pressure.  If there is not reduction in pressure, the swelling will press against the brain and this can future damage.  This can cost tens of thousands of dollars if not hundreds of thousands of dollars.
In addition to the cost of the procedures, there will likely be a much higher cost of rehabilitation services. In some cases, a brain injury plaintiff will need to learn basic skills all over again including speaking, eating, and taking care of themselves on the most basic level.  Many will need to live in at a rehabilitation center or in a group home if family is unable to take off from work on a long term basis to care for the injured plaintiff. These are all reasonable expenses, but the defendant's insurance company will not often be so quick to settle the claims. For this reason, you want to make sure you speak with an attorney who will zealously fight for the best possible result within the context of the situation to the extent the facts and law will allow.
If you are injured in Boston, call Jeffrey Glassman Injury Lawyers for a free and confidential appointment — (617) 777-7777.
Additional Resources:
Mild Traumatic Brain Injury and Pupillary Light Reflex, November 20, 2017, By Bruce H. Stern, National Law Review
More Blog Entries:
Summer Swimming Pool Safety in New England, May 15, 2014, Boston Personal Injury Lawyer Blog