Our Boston hip replacement injury attorneys know that there are thousands of lawsuits pending by patients who had metal-on-metal hip replacement devices implanted. These lawsuits are against many different manufacturers, but DePuy Orthopaedics is one of the major companies that is being sued for their hip replacement systems. DePuy Orthopaedics is a division of Johnson & Johnson that released a product called an ASR Hip Replacement System, which had a very high failure rate.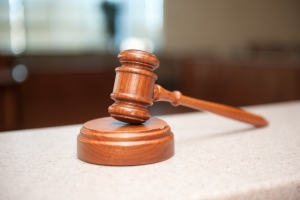 In the first DePuy hip replacement trial, a jury in Los Angeles awarded $8.3 million in damages to the plaintiff, who had experienced complications. The damages were later reduced to $8.26 million to account for amounts that were paid by a collateral source. The outcome of this lawsuit gave hope to many other plaintiffs who had pending litigation against DePuy. However, a subsequent lawsuit resulted in DePuy not being held responsible for losses.
DePuy Case Outcomes
According to Healio.com, the second lawsuit took place in a Cook County Illinois Circuit Court and the ruling came down from the jury on April 16. The jury indicated that DePuy was not liable for the harm the plaintiff had suffered. In response to the outcome, a press released was issued by DePuy indicating that the company had acted in a responsible way in regards to its hip replacement products.
Unfortunately, the reality is that this is not true. DePuy released its metal-on-metal hip implant products with minimal testing under special FDA approval rules called 501(K) clearance rules. This allowed for the hip replacement product to come to market quickly because it was substantially similar to other devices already being sold. Once the product came to market, problems began to develop and the high failure rate of the DePuy hip replacement systems rapidly became apparent. Yet, the product continued to be sold.
It was not until August of 2010 that DePuy finally made the choice to recall the hip replacement products. This did not occur until after the National Joint Registry for England and Wales had already reported that between 12 and 13 percent of all patients with DePuy implants would require a revision surgery within a five year period.
That DePuy released a product with minimal testing and then failed to act quickly makes clear that the company made mistakes. However, in product liability cases, this is not even a key issue since manufacturers can be held strictly liable for defective medical devices. If the DePuy hip replacement products cause health problems for patients, as all medical data and evidence suggests that the products cause, then DePuy Orthopaedics should be found liable and should be made to pay the plaintiff's damages.
The outcome of the Los Angeles Case, in which the jury ruled that the design of the ASR system was defective, was the right outcome that makes the most sense in light of the facts. More trials are pending and plaintiffs are hopeful that the cases will be resolved in the same way as the Los Angeles case, with injured patients being fully and fairly compensated for all of the losses caused by the defective hip replacement devices.

If you or a loved one has suffered a hip replacement failure in Massachusetts, call Jeffrey Glassman Injury Lawyers for a free and confidential appointment — (617) 777-7777.
Additional Resources:

J&J Admits DePuy Defect in Trial Awarding Plaintiff $8.3M, Boston Personal Injury Lawyer Blog, March 23, 2013