Distracted driving, careless maneuvers and road rage — they're all common characteristics of drivers in the area. We face these dangers on a daily basis. And we often think "Massachusetts has some of the worst drivers!"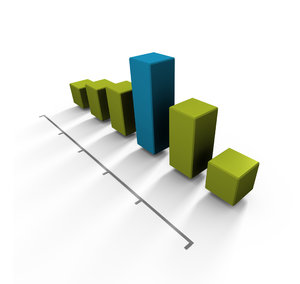 Now, we can see just who has the worst drivers, thanks to a recent study from Car Insurance Comparison. Not only do these dangerous drivers aggravate your daily commute and make it a lot more dangerous, but they're also contributing to the increase in auto insurance premiums.
Our car accident lawyers in Massachusetts note officials with Mothers Against Drunk Driving (MADD), the National Motorists Association and the National Highway Traffic Safety Administration (NHTSA) looked at drivers in each state and based a rating off of information regarding deaths per 100 million vehicle miles traveled, drivers' neglect to obey seat belt and traffic signal laws, drunk driving numbers, the number of tickets issued and trends regarding careless driving. With all of this information, officials calculated a total score, to determine which states are the worst.

According to the study, the state of Massachusetts was ranked at #42. We got a total score of 93. What that means is that there are 41 states that have worse, and more dangerous, drivers than we do.
In the state of Massachusetts, we recorded:
-An average of 1 fatality per 100 million vehicle miles traveled.
-Close to 20 incidents of failing to obey traffic signals and seat belt laws.
-More than 40 fatal drunk driving incidents.
-More than 20 tickets.
-About 10 incidents of careless driving.
Imagine, then, if we drove more soberly and used seat belts more frequently. Our fatality rates would likely drop even more, making us far and away the safest place to drive in America.
In the state of Massachusetts, there were close to 350 people killed in traffic accidents in 2012. According to the NHTSA, there were close to 50 of these accidents that happened in rural areas, while roughly 300 occurred in urban areas. More than 120 people were killed in drunk driving accidents and another 110 were killed in speed-related traffic accidents. Overall, there were roughly 450 drivers involved in these fatal accidents. More than 70 of the traffic accident fatalities were of pedestrians.
Of all the Massachusetts counties, Bristol was ranked the worst, reeling in close to 50 of the fatalities. Essex, Misslesex and Worcester County followed in closely behind.
Regular driving situations may seem like a piece of cake, but there is a lot more to driving than knowing where the gas and brake pedals are located. You must constantly be aware of your surroundings. Take in the scene around you. Don't just look at the road directly in front of you; look for vehicles, pedestrians or animals, which may enter the roadway near snow mounds. Always be ready to make your next move. It could wind up saving your life.
If you were involved in a Boston car accident, contact Jeffrey S. Glassman for a free and confidential appointment to discuss your rights. Call (617) 777-7777.
More Blog Entries:
Chain Reaction Accident Sends Motorists to UMass Memorial, Boston Car Accident Lawyer Blog, January 22, 2014
Tewksbury Memorial High School Get Crash Course in Distracted Driving, Boston Car Accident Lawyer Blog, January 21, 2014