A two-vehicle accident landed a 40-year-old pickup truck passenger in a medical helicopter to a local Boston hospital recently. The man required immediate medical attention for his injuries caused by the accident. Upon collision, the passenger was thrown from a pickup truck that ended up rolling over twice. The Massachusetts car accident happened at South and West streets, according to The Sun Chronicle.
"He suffered serious head and chest injuries," said fire Capt. David Laracy.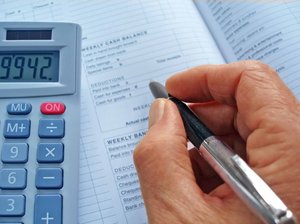 Our Boston personal injury attorneys understand how beneficial a hospital helicopter ride can be when dealing with life-threatening injuries. A helicopter ride to the hospital can often mean the difference between life and death. When a helicopter is used by UMass Memorial LifeFlight the on board crew of medical professionals is able to put its advanced skills and technology to work to keep a patient alive during the transport. There's only one downside to this treatment and transportation — the cost. The average cost, according to The Metro West Daily News, ranges anywhere from about $2,600 to nearly $6,200 per flight. That's only the cost of the ride alone. That doesn't include any hospital treatment.
"They can do pretty much anything in the back of that aircraft they can do in the emergency room," said Rory Duquette, director of communications for LifeFlight.
In this region, Boston MedFlight, UMass Memorial LifeFlight, the Dartmouth Hitchcock Advance Response Team, Life Net of New York and LifeFlight of Maine all work together as part of the North East Air Alliance.
The Worcester-based LifeFlight is the oldest air medical transport service in Massachusetts. Since it took off in 1982, LifeFlight has transported about 25,000 people.
According to the AAA Ambulance Service, medical costs resulting from injury exceeded $21 billion for motor vehicle-related injuries last year. These types of injuries only counted for about 20 percent of all medical costs attributable to injury. This doesn't begin to examine the other costs associated with an injury.
Injuries not only affect direct medical costs, but they can contribute to higher insurance premiums, time away from work and other financial costs to individuals.
In a one-year period, traffic accident-related fatalities in the United States resulted in about $41 billion dollars in medical and work loss costs, according to the Centers for Disease Control and Prevention.
Traffic accident fatalities in Massachusetts cost about $400 million in 2005 alone. Roughly $6 million went to medical costs while the other $388 million went to work loss costs.
If you're or a loved one has been involved in a car accident that has resulted in costly medical bills and lost work days, you're urged to seek the advice and the assistance of an experienced attorney. A lawyer can help you to fight for the compensation to cover the high cost of medical care and rehabilitation.

If you or a loved one has been involved in a car accident in Massachusetts, contact the car accident lawyers at Jeffrey Glassman Injury Lawyers for a free and confidential consultation to discuss your rights. Call 877-617-5333.
Additional Resources:
Man airlifted in Foxboro crash, by Stephen Peterson, The Sun Chronicle
How medical helicopters help save lives, by John Hilliard, The Metro West Daily News
More Blog Entries:
Elderly Drivers Face Heightened Risks for Car Accidents in Massachusetts, Boston Personal Injury Attorney Blog, August 8, 2011
Rollover Car Accident in Massachusetts Kills Boston Driver, Boston Personal Injury Attorney Blog, August 6, 2011