Kovnat v. Xanterra Parks and Resorts, a case from United States Court of Appeals for the Tenth Circuit, involved plaintiff who was injured while horseback ridding in Yellowstone National Park.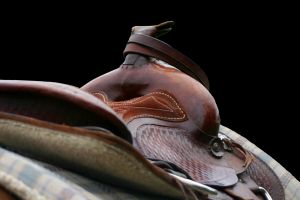 Plaintiff and her husband, both from California, traveled to the park in Wyoming for a vacation. While on vacation, they went on an evening horseback ride. Defendant is the provider of the horseback riding attraction.
Plaintiff, her husband, and other tourists were asked to sit on a bench while they were instructed on how to ride a horse. Defendant alleges that all riders are told that if they feel the saddle slip, even slightly, they should stand up in the saddle and attempt to straighten the saddle. They are also told to tell a wrangler that there is a problem with the saddle.

After the safety lesson, guests were taken to the corral to meet the horses. Plaintiff was first assigned a large horse and told wranglers that it was too big and scared her, and she wanted a different horse. Wranglers then provided a smaller horse for plaintiff to ride.
Plaintiff had difficulty mounting the horse and, according to court records, wranglers pushed her by her butt up onto the horse and she ended up on the saddle lying on her stomach. Wranglers then took her legs and placed them in the stirrups. Plaintiff complained that one leg was really bent and the other leg was fully extended in an uncomfortable position. Her husband testified he could see the difference in the position of her legs.
A female wrangler looked at plaintiff on the saddle, and said it's fine and walked away. Even though plaintiff did not feel right in the saddle, she did not complain further, since she was reassured it was okay.
Wranglers checked the tension of each saddle, including plaintiff's, and they left the corral. Shortly into the ride, she yelled to a wrangler that the saddle horn was moving. The saddle then rotated all the way to the left, and plaintiff went over with it, hitting the ground and inuring her back. Park EMS workers put plaintiff on a backboard and took her to the hospital, where doctors diagnosed her with fractures to several vertebrae.
After the accident, defendant attempted to remove the saddle from the horse, but it was too tight to move initially. The worker opined that it was not loose, but rather a significant amount of weight on one side pulled it over.
Plaintiff filed her case in federal court on diversity jurisdiction. As our Boston personal injury attorneys know, when plaintiff and defendants are from different states, and the amount in controversy is over $75,000, diversity jurisdiction is proper.
Defendant filed a motion for summary judgment, alleging that local law established that defendant owed no duty of care to plaintiff, and trial court granted this motion and dismissed the case. The court concluded that these were inherent risks in horseback riding, and plaintiff assumed the risk of this type of accident.
On appeal, with respect to plaintiff's negligence claim regarding her being placed in the saddle in an uneven position, appellate court found that this was not a typical risk, and a jury should decided whether defendant was negligent.
If you are injured in an accident in Boston, call Jeffrey Glassman Injury Lawyers for a free and confidential appointment — (617) 777-7777.
Additional Resources:
Kovnat v. Xanterra Parks and Resorts, September 10, 2014, United States Court of Appeals for the Tenth Circuit
More Blog Entries:
Wilkins v. City of Haverhill – Massachusetts Supreme Court Weighs Slip-and-Fall Claim, May 23, 2014, Boston Personal Injury Attorney Blog