A Montana man, the first to take on medical device manufacturing giant Johnson & Johnson and subsidiary DePuy over defective hip implants, has prevailed, with a jury awarding him $8.3 million in damages.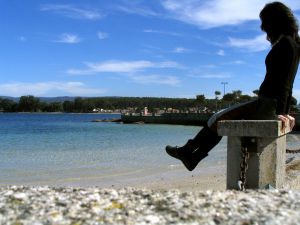 Our Boston personal injury lawyers reported the verdict last week. One of the most interesting developments of the trial is that a high-level executive at J&J testified that the rate of corrective surgeries as a result of the product was "not acceptable."
Yet in the same breath, he called the assertion that a recall was an admission of a defect "absurd." Of course, why would a product need to be recalled if there was nothing wrong with it?
The Los Angeles jury sided with the Montana plaintiff, awarding him $8.3 million in damages.
A second trial is underway in Chicago, where a 54-year-old nurse is claiming that her ASR XL hip replacement device was defective. She had the all-metal device implanted back in 2008. It had to be replaced just three years later in 2011.
Her case, Strum v. DePuy, is the second of some 10,750 pending lawsuits involving ASR implants.
Altogether, the company recalled some 93,000 hip implants back in 2010. The J&J executive said that the devices weren't meeting the clinical expectations of the company. In other words, they were failing.
Still, the executive backpedaled on his statement, saying that, "We absolutely didn't say the product is a defective product. We said, 'We don't know. We need to figure this out.' "
It's unfortunate, though unsurprising, that a corporate giant such as this simply won't admit to the damage it has caused these individual consumers, many of whom were ailing to begin with, and simply compensate them for the suffering they have endured.
The silver lining about the $8.3 million verdict is that it sets a strong precedent. It's basically an incentive for J&J to settle legitimate claims, rather than drag each one into court, considering the time and expense of a trial.
The problem with the DePuy devices is that they are solid metal, and normal erosion on the parts has resulted in metal poisoning, as well as a breakdown of the product years before intended. That means patients often must undergo new surgical procedures to correct the problems.
In other hip replacement news, the U.S. Food & Drug Administration has proposed stricter regulations for two different hip replacement models manufactured by Stryker Corp. that were allowed to remain on the market. Those included improved practices for pre-market clinical studies. Unfortunately, these proposed changes have come too late for tens of thousands of patients who have already been implanted with these faulty devices.
Stryker issued a voluntary recall last July of its ABG II and Rejuvenate hip implant systems. These devices had the same metal-on-metal debris issues as the DePuy models.

If you received a DePuy hip implant in Massachusetts, call Jeffrey Glassman Injury Lawyers for a free and confidential appointment — (617) 777-7777.
Additional Resources:
J&J's Ekdahl Says Hip Recalled for Clinical Reasons, March 13, 2013, By Andrew Harris and David Voreacos, Bloomberg Businessweek
More Blog Entries:
Boston Injury Lawyers Note FDA Injunction Against Ohio Cancer Drug Maker, March 7, 2013, Boston Personal Injury Lawyer Blog