In Jane Doe No. 14 v. Internet Brands, a case from the U.S. Court of Appeals for the Ninth Circuit, plaintiff set up a profile on a website used by amateur and professional models in an attempt to find work.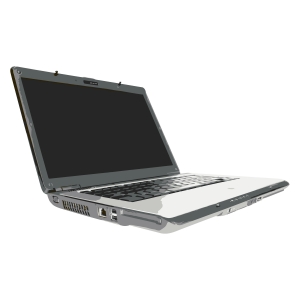 After plaintiff uploaded her information, two men, who were using the website as part of a kidnapping and rape scheme, contacted plaintiff posing as talent scouts. The men invited her to an interview in south Florida.
According to court records, when she arrived at their office, the men gave her a date rape drug that put her into a semiconscious state and then raped her. The incident was recorded on video and sold as pornography.
Plaintiff filed a lawsuit against owners of the website under a negligence theory known as failure to warn. Her claim was that the website owners knew of the criminal activity by these two men and failed to warn her of this known danger before uploading her profile. She asserted that her being raped was essentially caused by the defendant's negligence. As sexual assault lawyers in Boston understand, failure to warn of a known danger is one of the more common theories of negligence in situations where a business owner or employer is being sued.

After filing the negligence lawsuit, defendants filed a 12(b)(6) motion to dismiss. This motion is filed on grounds that the plaintiff has filed a case that, even if all of the allegations are true and viewed in the light most favorable to the plaintiff, a jury cannot make a finding of liability based on the given facts.
The court granted defendants' motion with prejudice and refused to allow complaint to be amended to correct any defects. With prejudice is a legal term that means that a case has been dismissed and cannot be filed again.
Plaintiff appealed the decision to grant defendant's motion to dismiss. The appellate court reviewed the case de novo, which means that the court will give it a fresh look and review all relevant evidence.
Defendant's main issue with the case was that a section of the Communications Decency Act (CDA) shields producers of websites from liability for posting content created by others.
On appeal, the court held that the CDA did not apply to this particular situation, because plaintiff was not suing defendant in connection with material posted by others, as required by the SDA statute. This was a negligence case in which plaintiff was suing the owner of business for a failing to warn of a known danger. The court also noted that, in this case, the men who raped her had not posted anything on the website. They did not have a profile set up of their own but instead contacted the women who had uploaded a profile to the site.
The court however, did not express any opinion or include any discussion on the merits of the lawsuit. The appellate court simply reversed the trial judge's decision to grant defendant's motion to dismiss.

If you are injured in Boston, call Jeffrey Glassman Injury Lawyers for a free and confidential appointment — (617) 777-7777.
Additional Resources:
Jane Doe No. 14 v. Internet Brands, Inc., September 17, 2014
More Blog Entries:
Inmate Died of Heat Exposure in NYC Jail: On Section 1983 Claims, September 18, 2014, Boston Personal Injury Lawyers Blog