After a recent rollover car accident in Somerville seven people were sent to the hospital, according to the Medford Patch. Four of the seven were taken away on body boards.
The accident happened shortly before 5:30 p.m. at the intersection of Mystic Valley Parkway and Boston Avenue. Officials with the Medford and the Somerville fire departments and police departments were called to the scene as well as the Massachusetts State Police. Officers were forced to close off nearby sections of Boston Avenue and Route 16 so that emergency response teams could attend to the victims and could clear the mess of the accident. Unfortunately, the accident happened right in the middle of rush hour. Emergency response teams were delayed a short while trying to get through the gridlock traffic, according to District Chief Frank Lee. He adds that this intersection has had a history of these kinds of accidents.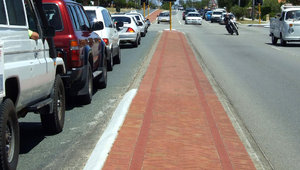 "Something like this happens four or five times a year," said Lee.
Our Boston car accident attorneys understand that intersections are in fact some of the most dangerous places on our roadways. They're the backdrop to many accidents each and every day. As a matter of fact, nearly half of the near 6,000,000 car accidents that happened in the U.S. in 2008 were intersection-related. Motorists are urged to be cautious in these areas to try to avoid a potentially fatal accident.
According to the National Highway Traffic Safety Association (NHTSA), there are a couple of factors that contribute to a large majority of these intersection-related accidents. Some of the most common factors include inadequate surveillance, false assumptions of other's actions, turning with obstructed views, illegal maneuvers, distracted driving, misjudgment of gap and other's speed and failure to obey traffic control devices.
Luckily, there are a few safe driving tips that can help to keep you safe when driving through intersections and through other high-risk areas.
Intersection Safety Tips:
-When coming up to a traffic light, assume that it's going to change. Slow it down a little bit. That way if it does change then you will be able to slow down in time for drivers who aren't as cautious.
-Always check the crosswalks for pedestrians.
-If the light at the intersection changes to green as you approach, be sure to keep it slow and look in all directions. You never know when there's a car coming from another direction that's going to run the red light.
-Be sure to always use your turn signals, both when changing lanes and when making turns.
-Yield to vulnerable road users, including pedestrians and cyclists.
-Never tailgate. Always allow enough room for you to stop safely.
-Be one step ahead of other drivers and the surrounding traffic.
-Always use your blinker to alert other travelers of your intended maneuvers.

If you, a friend or a family member has been injured or killed in an auto accident in Boston or elsewhere in the state, contact Massachusetts Car Accident Attorney Jeffrey S. Glassman to schedule a free and confidential appointment to discuss your case. Call (617) 777-7777.
Additional Resources:
Rollover Accident on Route 16 Sends Seven to Hospital, by Chris Orchard, Medford Patch
More Blog Entries:
Pedestrian and Bicycle Accidents in Commonwealth Targeted by Walk and Bicycle to School Day, Boston Personal Injury Attorney Blog, April 28, 2012